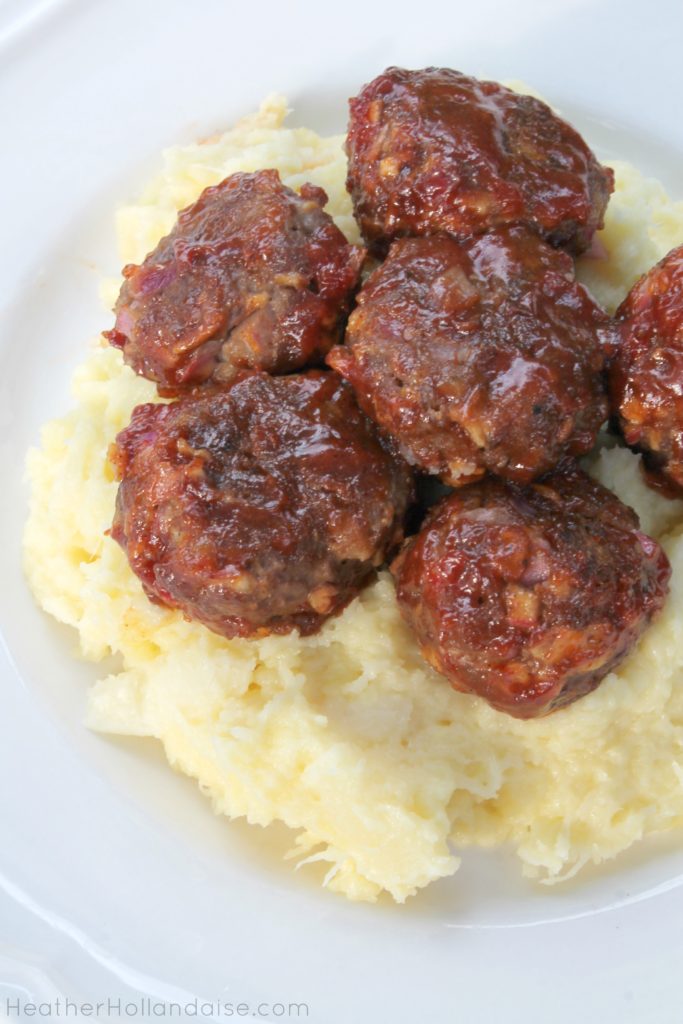 This is a paleo re-make of my Grandmother's famous Barbeque Meatloaf recipe. Suuuuriously, the BEST meatloaf ever. The name comes from the sauce, because obviously….it tastes like BBQ. The kind of sweet, tangy BBQ that makes your mouth water for more. My own Paleo twist on the recipe replaces SAD ingredients like crackers and ketchup. You know, those things our mouth likes but our tummy doesn't.
In my almost 5 years of parenting, I have learned that every food is better in the form of a ball, or on a stick. Fish? Put it on a stick. Broccoli? Make it into a ball. I just solved half your toddler mealtime battles right there. Your'e welcome.
You wouldn't expect it, but this meatloaf happens to be one of my daughter's top 5 meals. Like, up there with mac n cheese, strawberries, and shrimp. For years i had been making it into giant meatballs. Because I just don't like doing dishes. You just make an individual meatball for each person, roll it up and stick it on some foil, then bake. It has always been a family favorite. But sometime over this past year, I discovered the trick of the stick. EVERYTHING is more fun on a kebab. Even the already awesome meatballs.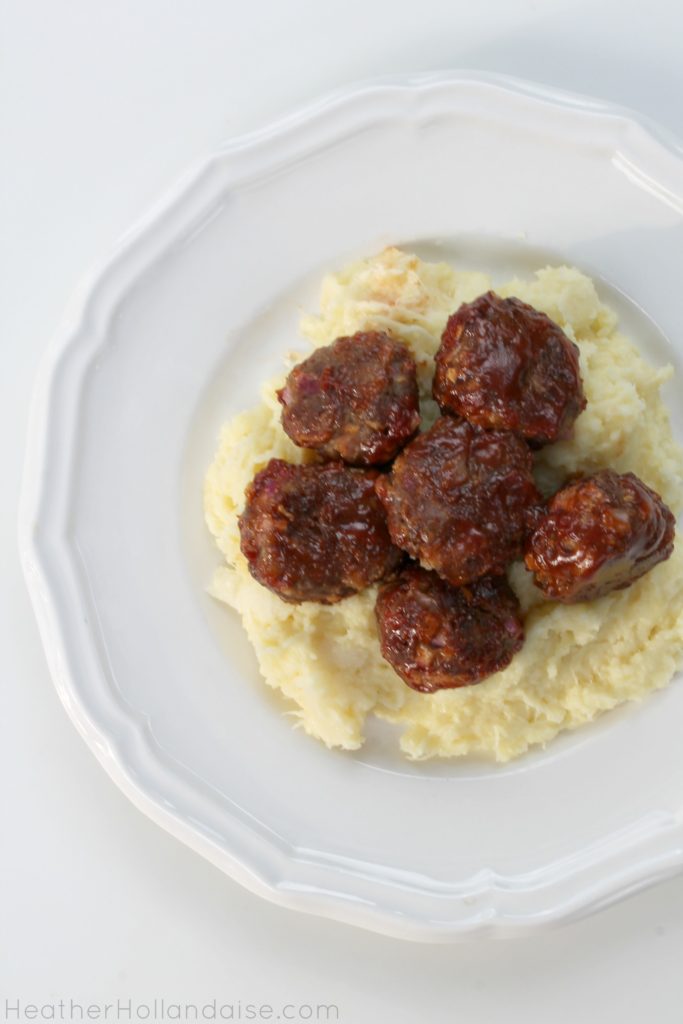 So, I decided to make smaller meatballs, which turned out to be even better for me because they take less time to cook! I can cook them without the sauce, and let them dip it themselves, which they love. Or I can cook them with the sauce and stick em on a skewer. It's a win-win.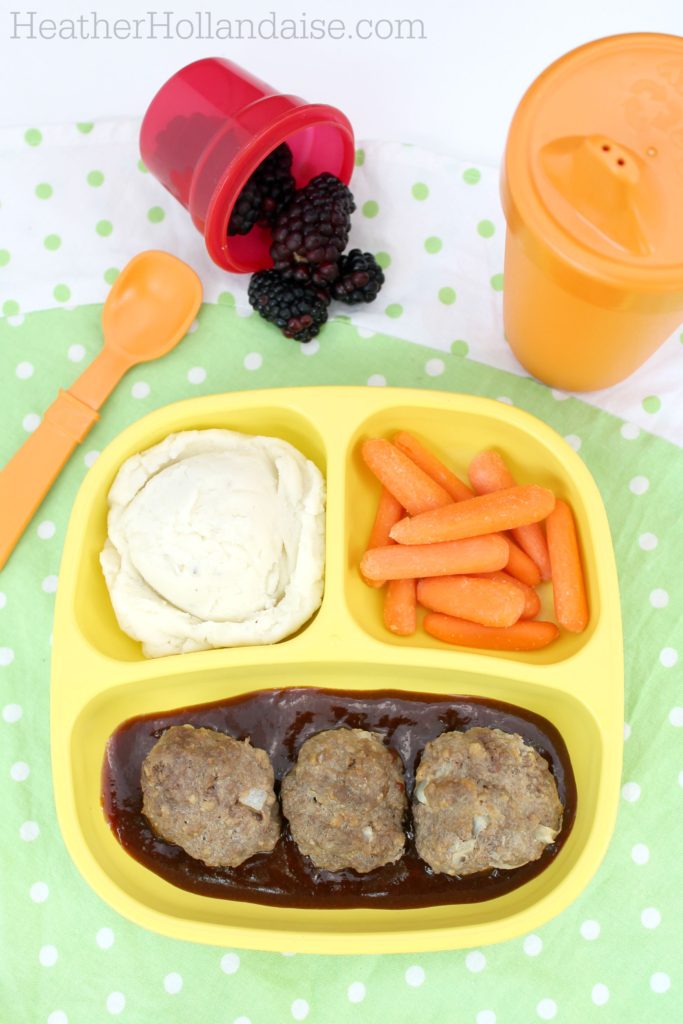 BBQ Meatloaf Meatballs
Ingredients
1 lb ground venison
¼ C lemon juice
½ C water
1 egg, beaten
1 C pork rinds, crushed
¼ C chopped onion
1 tsp sea salt
½ tsp garlic powder
¼ tsp paprika
½ C tomato paste
½ C coconut sugar
¼ C apple cider vinegar
1 tsp mustard
¼ tsp allspice
Instructions
Preheat oven to 350
Combine first 9 ingredients in a large mixing bowl.
scoop heaping tablespoons and form into balls, arrange on a lined baking sheet.
bake for 15 minutes.
Combine remaining 5 ingredients, and brush over meatballs
Bake 10 minutes, flip and brush with remaining sauce.
Bake 5 more minutes.
Serve over Parsnip Puree
Parsnip Puree
Ingredients
1 lb Parsnips, peeled
⅛ tsp garlic powder
salt and pepper to taste
¼ C organic butter or ghee
¼ C shredded cheddar cheese (optional)
Instructions
Trim ends from parsnips, cut in half.
Place in a medium pot, and add water to cover
bring to a boil, and cook about 12 minutes, or until soft and easily pierced with a fork
Drain, and transfer to food processor.
Add remaining ingredients, and blend until smooth.