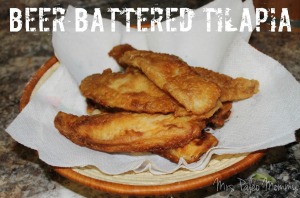 Beer (or not) Battered Tilapia.

1/2 C coconut flour
1/4 C tapioca flour
1 tsp salt
1 tsp baking soda
1/2 C beer (or seltzer water)
4 tilapia fillets, cut in half
coconut or olive oil, for frying
Heat 1C oil in a pan over med-high.
Combine batter ingredients in a dish.
Coat tilapia fillets, and fry 3-4 minutes per side, in small batches.
Drain on paper towels.
I like to serve my fish with lemon, or vinegar, and Memere's Zucchini Casserole.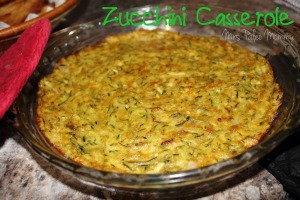 My grandmother is an amazing cook. One of the best things she makes is zucchini casserole. I request this whenever we get together for my birthday. Its deliciously comforting. Its not entirely paleo, so I have tweaked it a little, and the end result is just as perfectly delicious.
Memere's Zucchini Casserole
4 C grated zucchini
1/2 C grated onion
2 TB coconut or olive oil
1 egg
1 C shredded cheddar cheese
1 C crushed pork rinds
Preheat oven to 350
Saute zucchini and onion in oil about 15 minutes until cooked through.
In a large bowl combine egg, cheese, and pork rinds. mix in zucchinni.
transfer to baking dish, and cook 30 min.