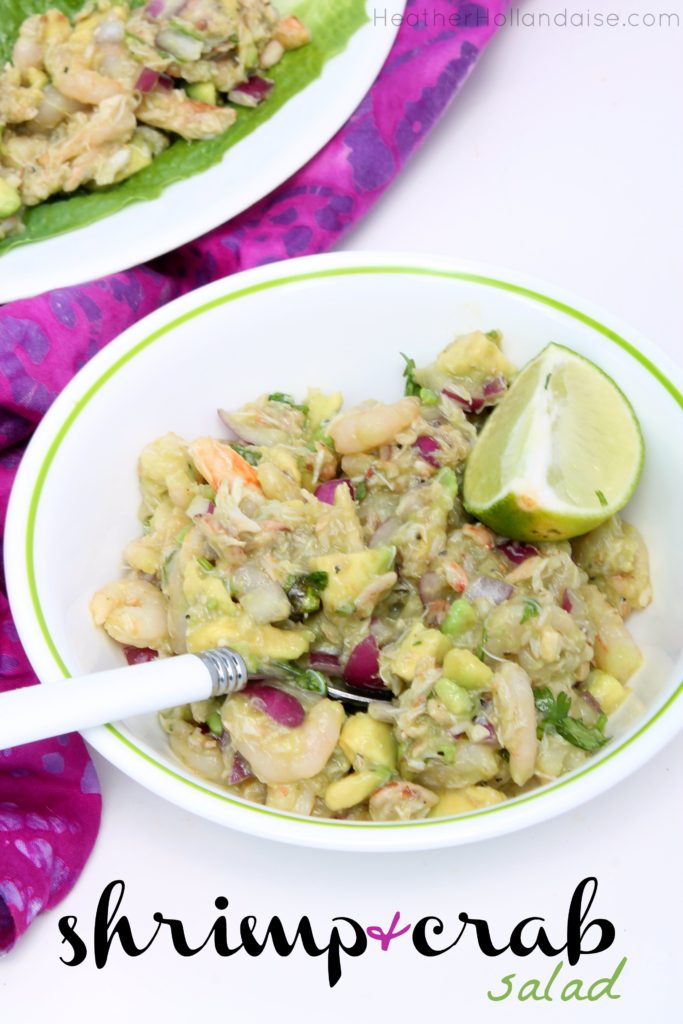 Do you ever find yourself stuck in a rut when it comes to packing cold lunches? It can happen pretty often when sandwiches aren't in the equation. My Cowboy gets tired of the same old same old, so I have to mix things up quite a bit. However, this one is his absolute favorite lunchtime meal, so I make it once a week. I wouldn't be surprised if it made its way into your weekly rotation as well.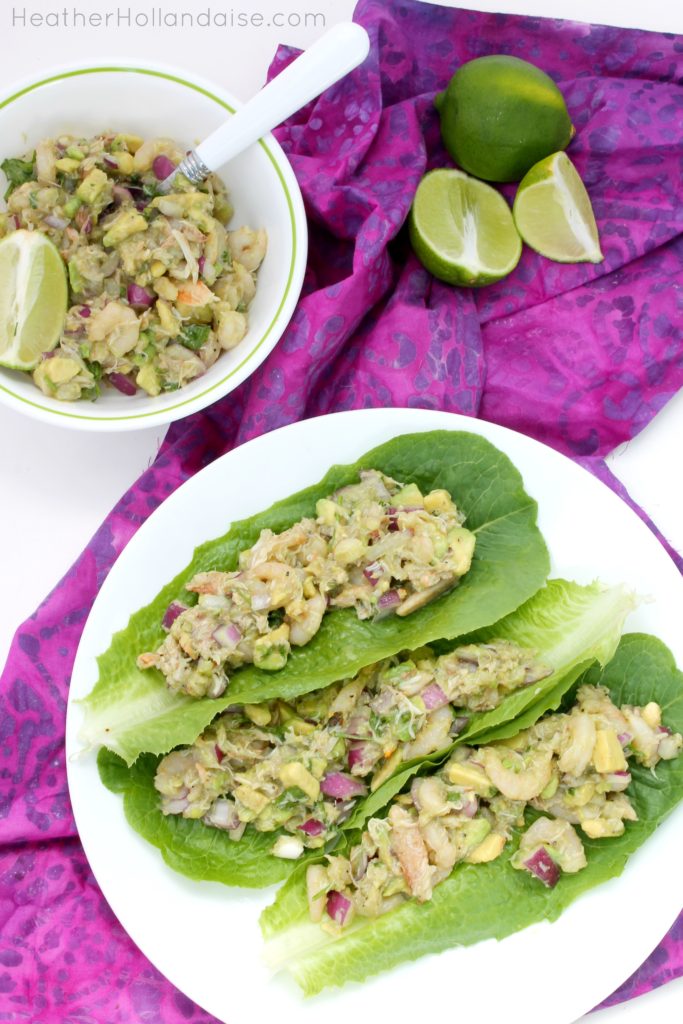 Enjoy this salad all on its own, with some Paleo Crackers, or wrapped up in your favorite lettuce. I happen to love romaine and belgian endive.

Cool Shrimp and Crab Salad
Ingredients
1 C crab meat
2 C cooked shrimp, diced (or salad shrimp, whole)
2 avocados, diced
juice of 2 limes
¼ C red onions, chopped
2 TB cilantro
1 TB minced garlic
1 tsp cumin
salt and pepper
Instructions
Add all ingredients to a large bowl. Toss gently and chill until ready to serve.