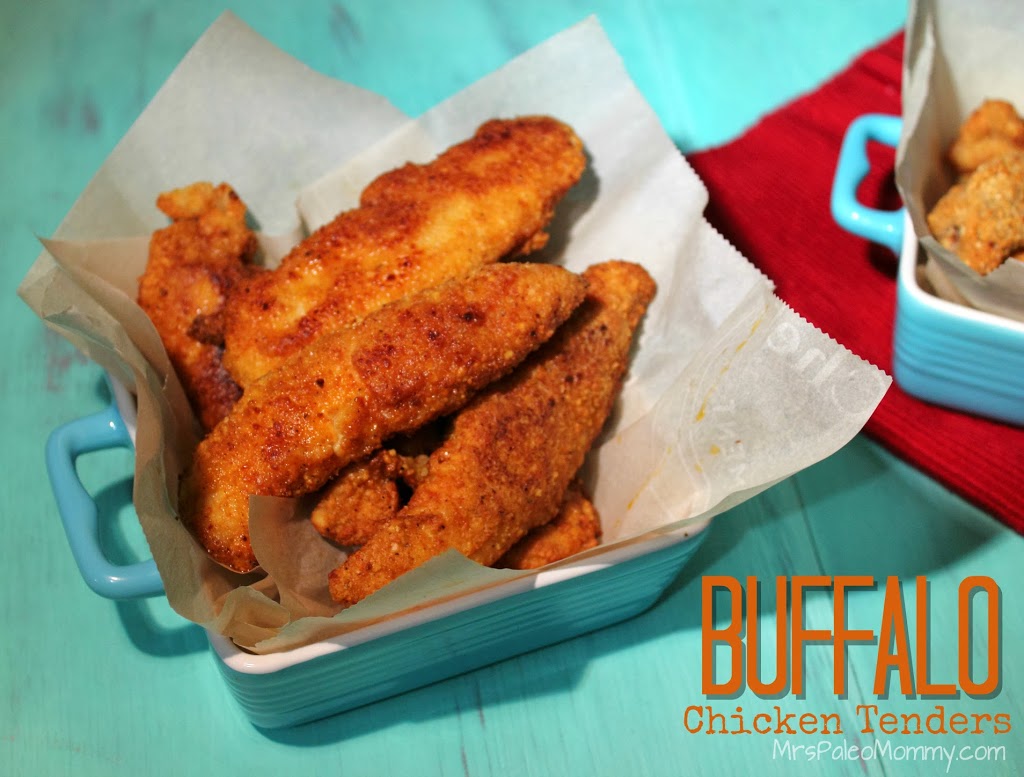 You all are aware of my love for chicken fingers. Here is yet another delicious way to prepare them. With a kick! And when you are done, go ahead and throw some of these mushrooms into your pan. Fried mushrooms are one of my Cowboy's favorite foods. Since he has finally joined me on my 100% Paleo journey, I figured I needed to reward him with a little something special. He was very pleased.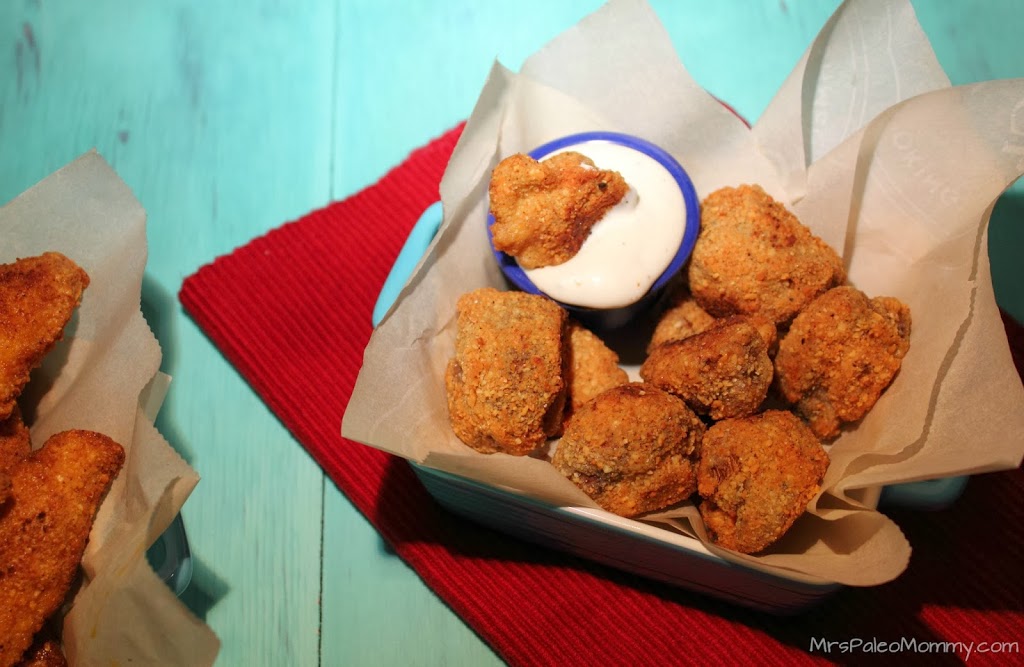 Buffalo Chicken Tenders
Ingredients:
1 lb chicken tenders
1 C almond flour
1/2 C tapioca flour
2 eggs, whisked
1/4 tsp garlic powder
1/4 tsp paprika
salt and pepper
coconut or olive oil for frying
Directions:
In a shallow dish, place tapioca flour.
In a second dish, place eggs.
In a third dish, combine almond flour with seasonings.
Coat chicken in egg, dredge in tapioca flour, coat again in egg, and finally in almond flour.
Repeat with remaining chicken.
Heat oil in a large skillet to medium-high, and cook chicken about 3 minutes per side.
Drain on paper towels, and then toss in buffalo sauce, and serve.
Buffalo Sauce
4 TB butter, melted
3 TB Tabasco sauce
1 TB white vinegar
salt and pepper
Whisk ingredients together until combined.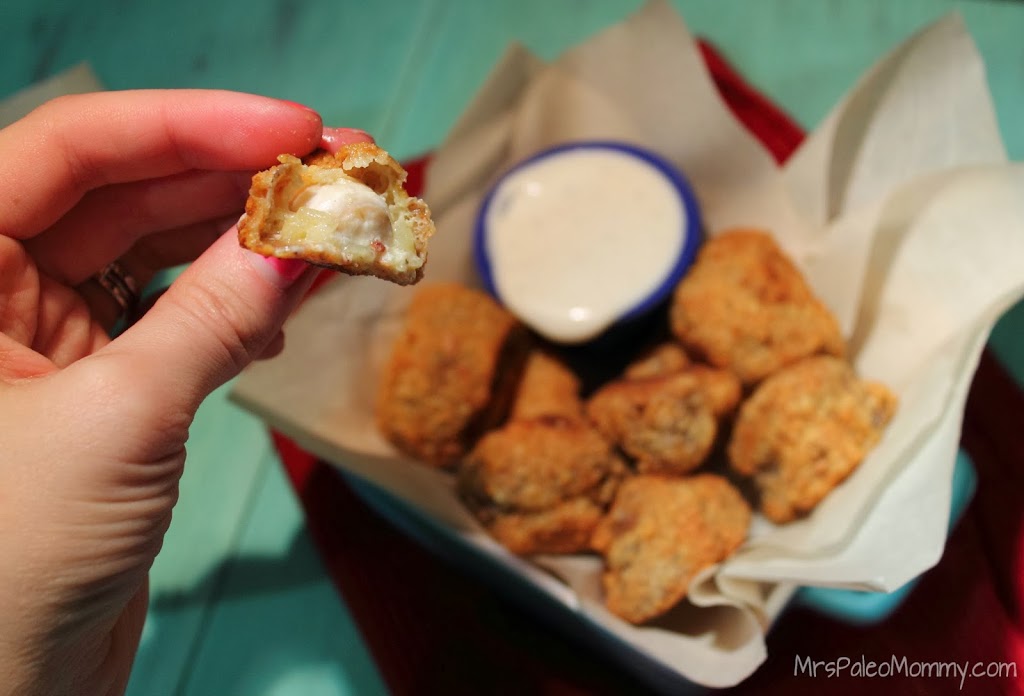 Fried Mushrooms
Ingredients:
Breading recipe listed above.
1 pkg baby bella mushrooms, halved.
I used the same exact coating as I did on the chicken. Cooking time reduced by about two minutes.
If you are actually using the same batch of breading, bread your mushrooms first! Please do not re-use breading that has been contaminated with raw chicken 😉