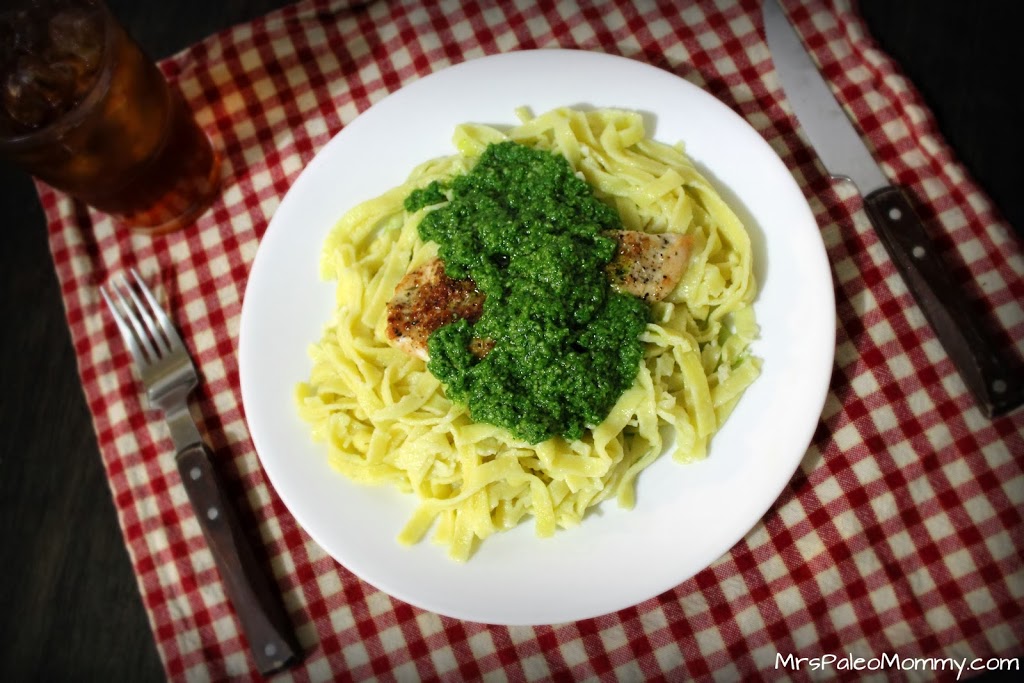 I mentioned previously in my Creamed Spinach Stuffed Chicken post that I have a hard time getting my husband to eat his spinach. Here is yet another delicious solution. Spinach Pesto! Everyone in their right mind loves pasta. This pesto sauce is so simple, and packed with flavor!
I served it over Paleo Pasta, along with a simply seasoned broiled chicken breast. (Just salt, pepper, and grated parmesan cheese, broiled at 350 for 25 minutes.)

Spinach Pesto
Ingredients:
4 C raw spinach
1/2 C pine nuts
1 C olive oil
2 cloves garlic, minced
salt and pepper, to taste ( about 1/8 tsp each)
1 C grated parmesan cheese
Splash of lemon juice
Directions:
Combine spinach, pine nuts, and garlic and pulse until finely chopped.
Add oil and lemon and process until smooth.
Season with salt and pepper and pulse.
Gently stir in cheese and serve immediately.