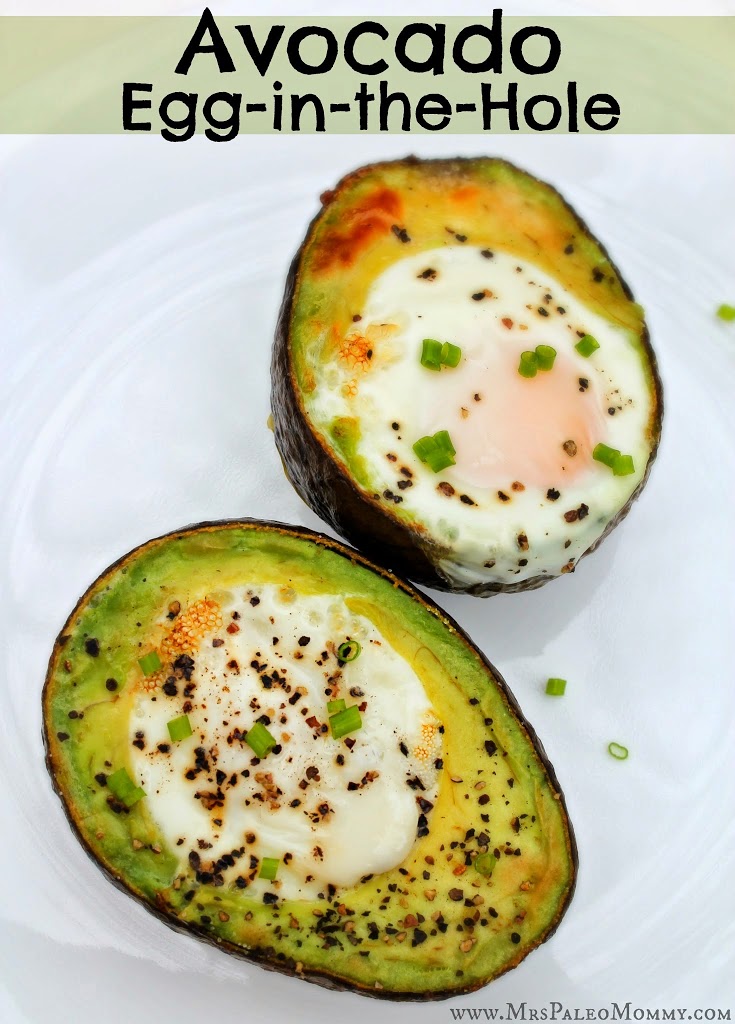 Here's a quick and easy breakfast for you! Simply delicious, and packed with nutrients. I love my super-foods.
Avocado Egg-In-The-Hole
Ingredients:
2 avocados, halved and pitted
4 eggs
salt and pepper
parmesan cheese (optional)
Directions:
Preheat oven to 375
Scoop out a spoonful from each half, enlarging the hole for the egg to fit. (save for guacamole, spreading on sandwiches or wraps, or for my Cool Shrimp and Crab Salad.)
Fit the avocados snugly into a baking dish. (you can use balled up foil to keep them from falling over)
Crack an egg into each hole, and sprinkle with salt and pepper
Bake for 10 -15 minutes, until egg whites are no longer translucent.
Top with cheese (optional), and return to oven for another 5 minutes.