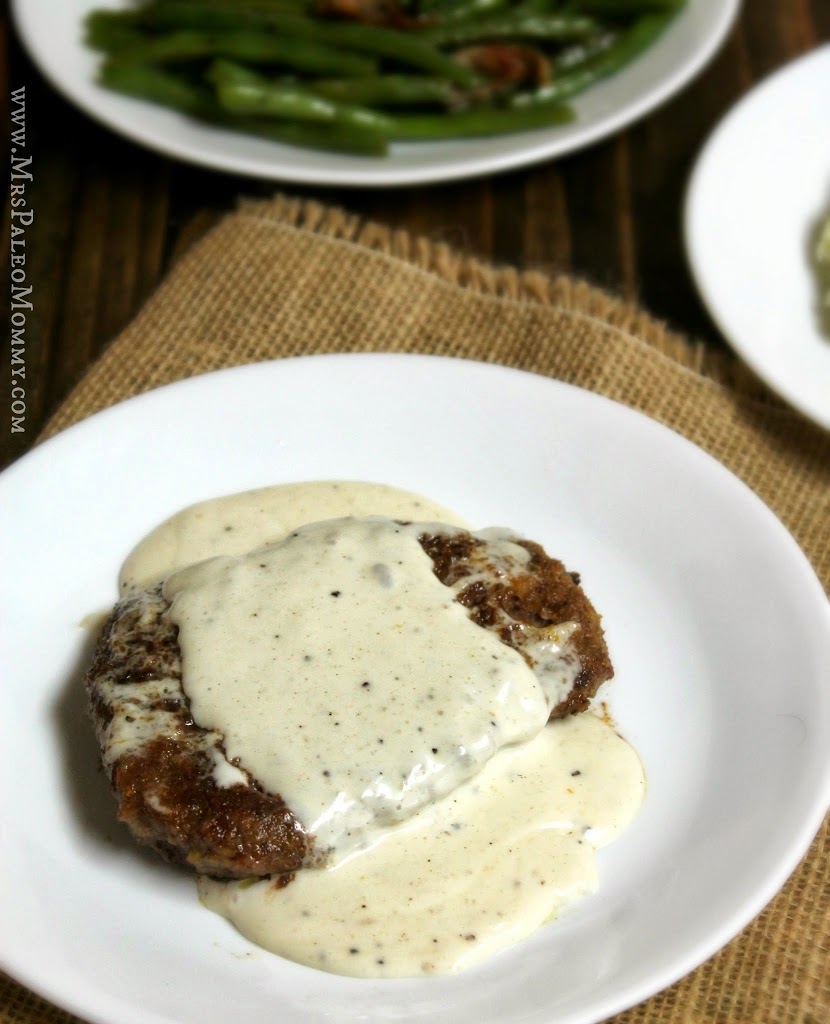 I love me some down home country cookin. Of course the first thing that brings to mind is fried chicken! (You can find my recipe for fried chicken HERE.) The absolute best dipping sauce for fried chicken just so happens to be white cream gravy. Ketchup and BBQ sauce can kiss my bottom.
I am actually very anxious to try my new gravy recipe out on some fried chicken. I made this recipe to go along with some Country Fried Steak. Man, was that YUM! It was also pretty spectacular ladled over my Creamy Mashed Potatoes.(recipe coming soon) Oh goodness, now I am just imagining all of the possibilities. I am seeing some Sausage biscuits slathered in this stuff! Keep an eye out for that one!
serves 4-6
Ingredients:
2 C full fat coconut milk or raw dairy cream
1 C chicken broth
2 TB butter or ghee
1 TB almond flour
3 TB tapioca flour
1/2 – 1 TB salt (to taste)
1/4 – 1/2 TB black pepper (to taste)
Directions:
In a medium saucepan, melt butter over medium heat.
Stir in almond and tapioca flour. Mixture will resemble a paste.
Whisk in milk or cream, then chicken broth.
Remove from heat, and season to taste.