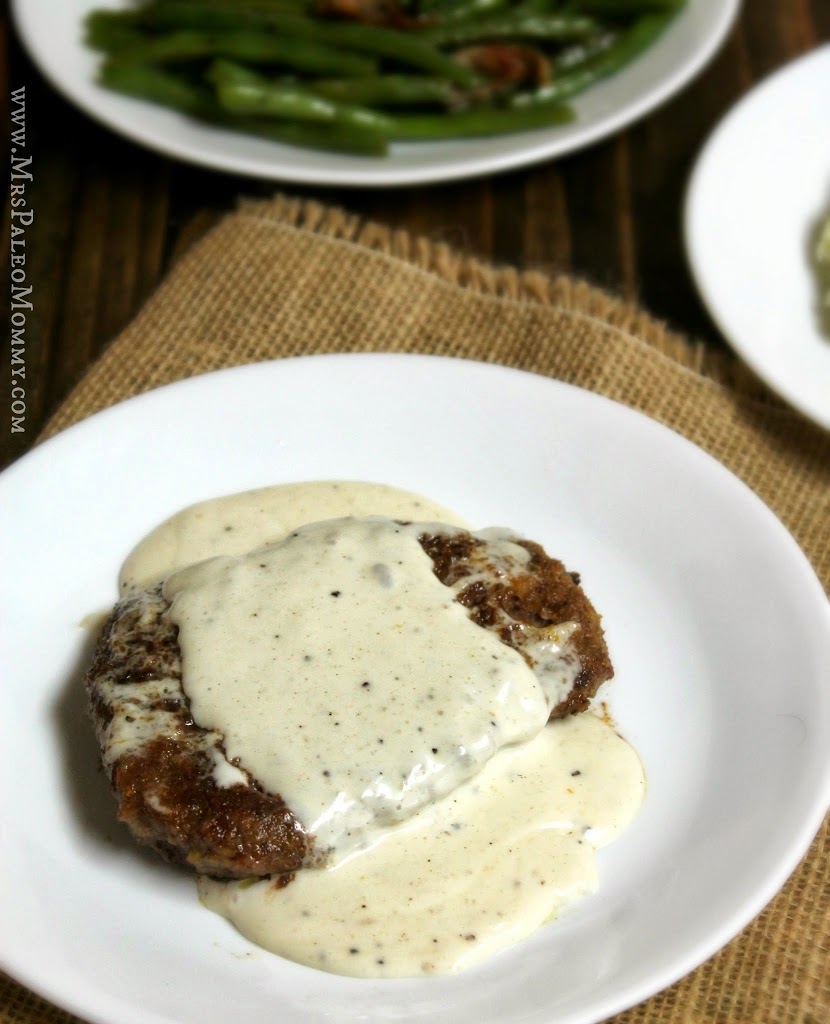 Growing up in Georgia, I have had my share of fried foods. Fried chicken, fried fish, and fried STEAK. And what would these crispy slabs of meat be without their cream gravy companion?

Fried chicken was one of the first things I set out to "paleotize". That method turned out to work wonders, and I have remained faithful to my pork rinds. They come into play again here, providing my wonderfully tender cube steak with a crispy crunchy breading.
I would have had a nicer picture for you to drool over, but just as I was ready to snap my first shot, my backdrop fell over….and smashed my food. Cream gravy splattered everywhere, and my fluffy pile of potatoes got flattened to a pancake. I did the best I could to spruce things up…
Looking back now, I can laugh about it, but at the time I was pretty frustrated. I only have a few quick minutes after cooking to snap a few shots so my family doesn't have to sit down to a cold dinner. 😉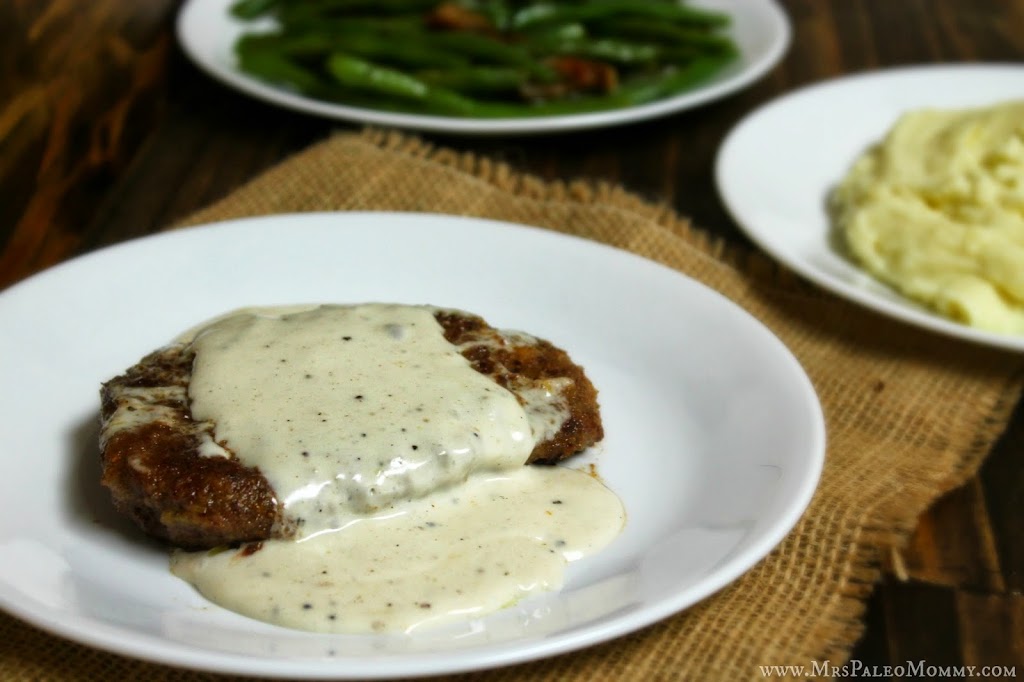 Country Fried Steak
serves 2
Ingredients:
2 cube steaks
1/2 C crushed pork rinds
1/4 C tapioca flour
1/4 tsp each of salt, pepper, paprika, garlic powder, and onion powder
1 TB olive or coconut oil
1 egg, whisked
Directions:
In a shallow dish, combine pork rinds, tapioca flour, and seasonings. set aside.
Add egg to another shallow dish and coat both sides of steaks.
Allow excess to drip off, and transfer steaks to pork rind mixture, coating thoroughly.
Heat oil in a large skillet over medium heat.
Add steaks to skillet and cook 4 minutes each side.
Ladle on some Cream Gravy, and enjoy!
For a complete meal, serve with my Creamy Mashed Potatoes and Bacon Green Beans!