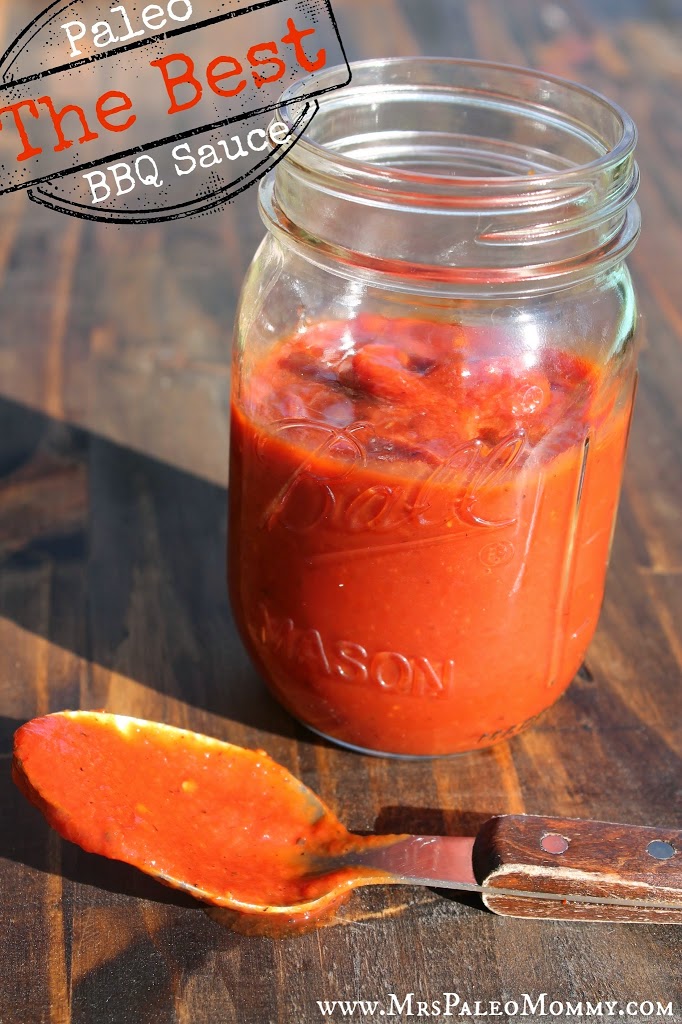 Its almost summertime! For me, that means lots of barbeques and cooking outside on the grill. So before we got too far into the warm weather, I just HAD to perfect my Barbeque Sauce.

This couldn't be just any barbeque sauce, no. It had to be the perfect blend of spicy, tangy, and sweet. The kind of stuff I crave like crazy when I am pregnant. Surprisingly, it only took me two tried to hit the nail on the head! This stuff is so crazy good I want to drink it. Last night I fixed some BBQ loaded sweet potatoes, and I slathered quite a bit of it all over my plate. Home run.
The BEST Paleo BBQ Sauce
Ingredients:
1 12oz can tomato paste
1 C water
1 C apple cider vinegar
1/3 C coconut sugar
1 TB garlic powder
1 TB onion powder
1 TB salt
1 tsp ground black pepper
1 tsp chili powder
1 tsp crushed red pepper
Directions:
Add ingredients to a blender or food processor and blend until smooth.