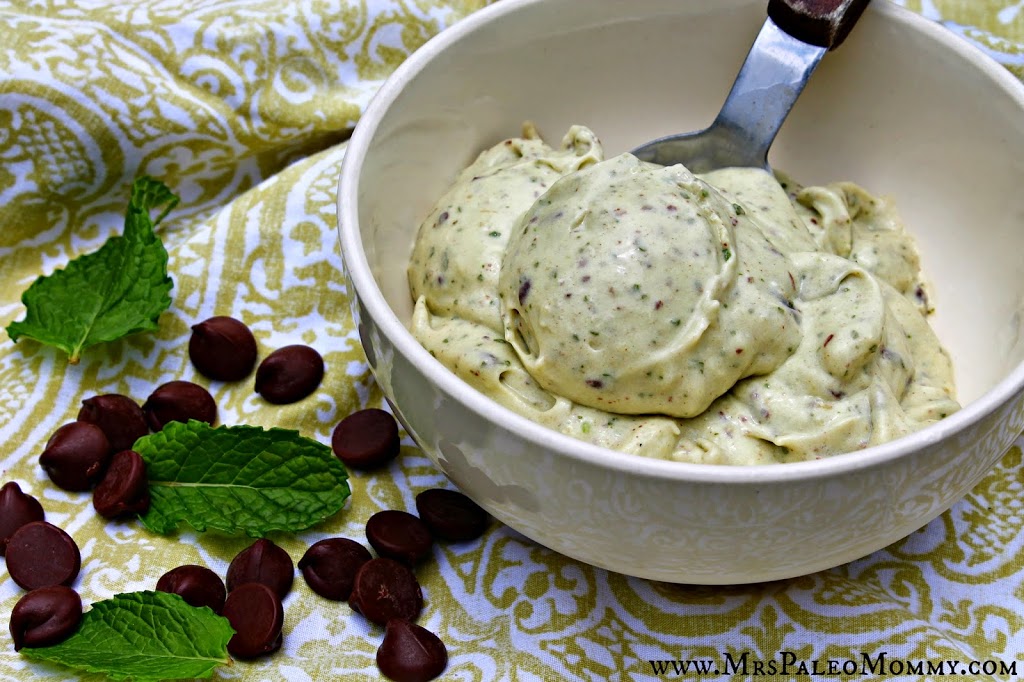 Summer is in full swing, and ice cream is necessary to beat the heat. And sweet cravings, for that matter. I have become particularly fond of my ninja throughout these hot summer months. Perfectly delicious soft-serve "ice cream" is only seconds away…
Mint Chocolate Chip Soft Serve
serves 2
Ingredients:
1 ripe banana, frozen
2 TB coconut milk
1/2 an avocado
2 drops vanilla extract
1 TB coconut sugar
1/4 C enjoy life chocolate chips
2 drops mint extract OR about 20 sweet mint leaves
Add all but chocolate chips to blender and pulse until smooth. Add chocolate chips and pulse until chocolate is chopped to desired size. Serve immediately.