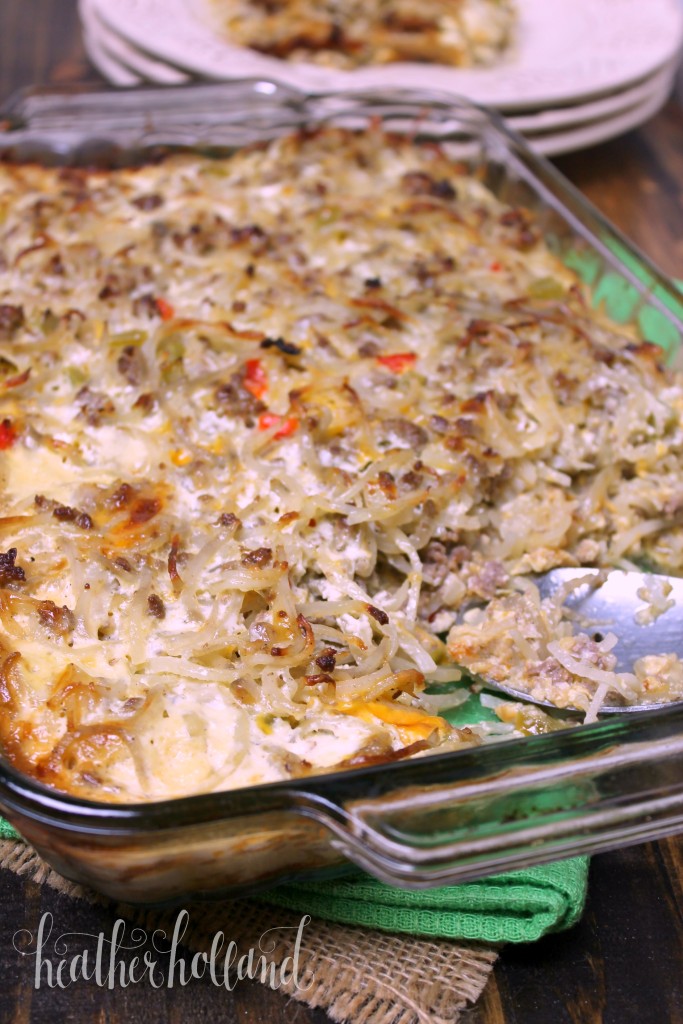 Venison Potato Casserole
Ingredients:
1 lb ground venison
5-6 medium potatoes, peeled and shredded
2 TB butter
1 sweet onion, chopped
4 eggs
16 oz cheddar cheese
8 oz parmesan cheese
1/2 C chopped red bell pepper
1/2 C chopped green bell pepper
1 tsp salt and 1/2 tsp pepper
1 C cream
Directions:
Preheat oven to 400
In a large pot, add potatoes and enough water to cover.
Bring to a boil, reduce to simmer.
Cover and cook 5 minutes. drain.
Heat butter in a large skillet over medium heat.
Add onions and cook until translucent.
add venison to skillet and cook until browned.
In a large mixing bowl, whisk eggs.
Add next 5 ingredients and mix well.
Transfer to a 9×13 in baking dish.
Drizzle cream evenly over the casserole.
Cover and bake for 30 minutes.
Uncover and cook another 5 minutes.
Let sit 2 minutes and serve.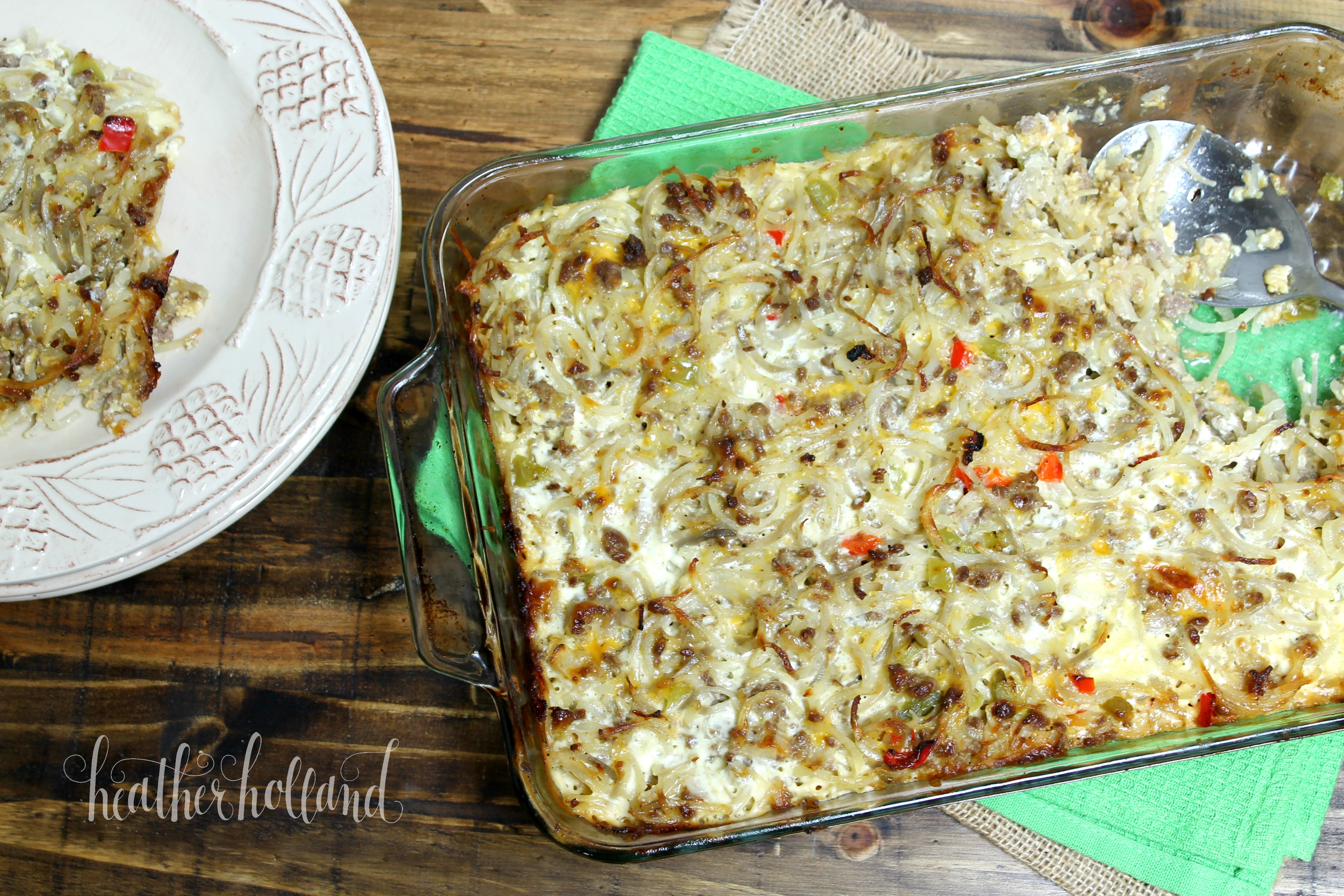 This recipe is easily adapted. Feel free to substitute ground beef or sausage, add some mushrooms to the saute pan, or dice your potatoes instead of shredding. Have fun with it!