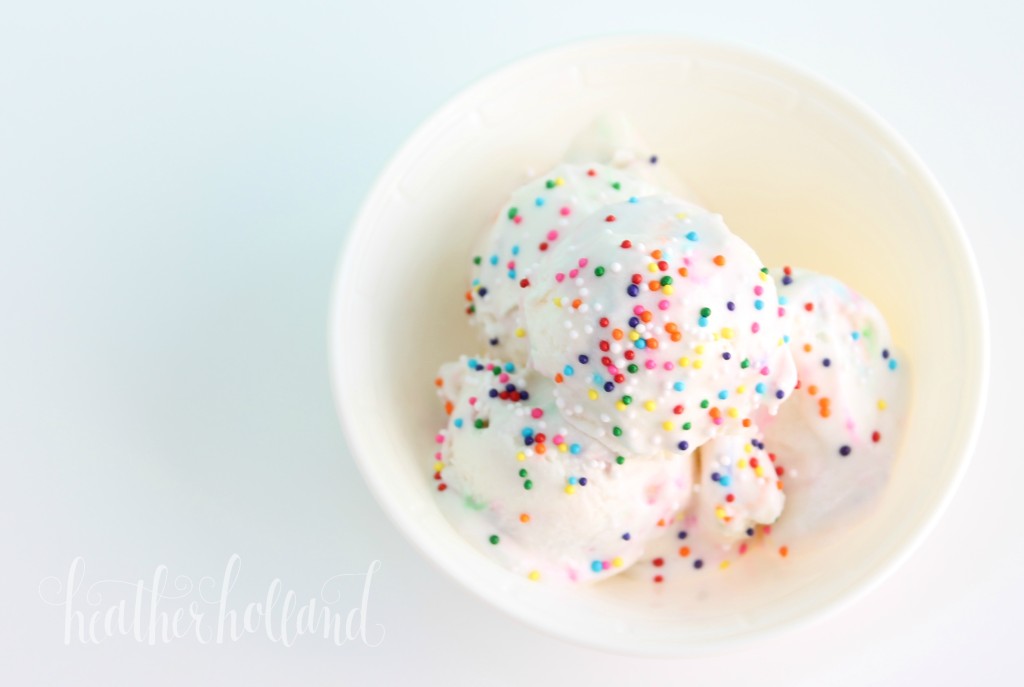 Let me introduce you to my guilty pleasure. Birthday cake ice cream. A little sinful, a little childish, a little bowl of fun. Removing dairy, gluten, and sugar has made this sweet treat a little hard for me to enjoy. Until now.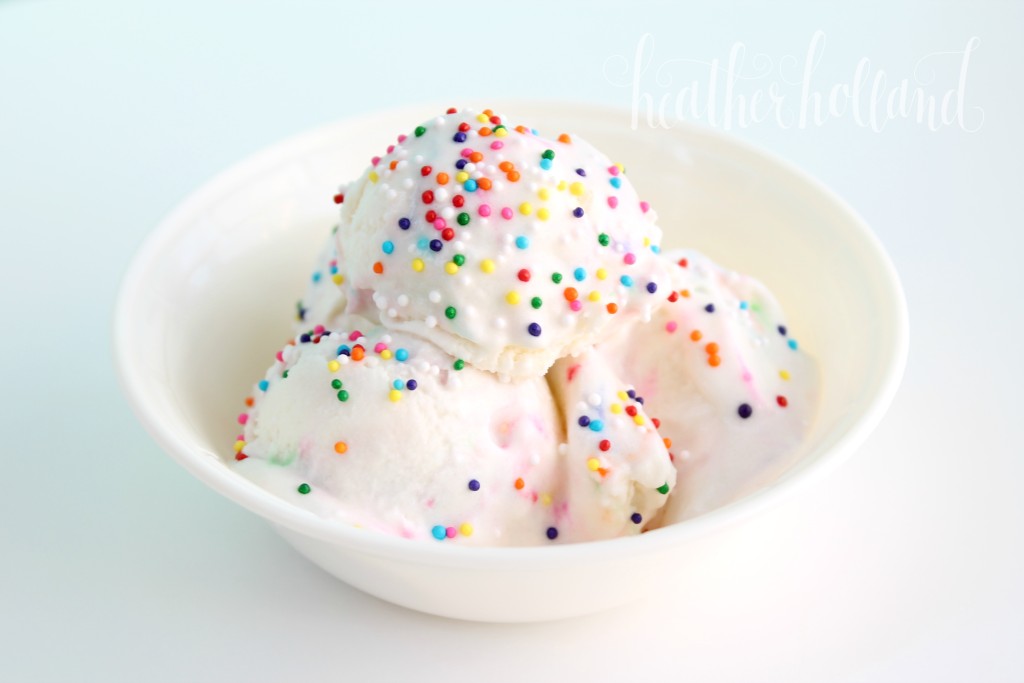 Let me introduce you to my guilty pleasure. Gluten free, Dairy free NO CHURN Birthday Cake Ice Cream. I know you will become great friends.
Ingredients:
1/2 C rice flour
1/2 C raw cane sugar
1/4 C tapioca flour
1/4 tsp baking powder
1/4 tsp salt
1/2 C almond milk
1/2 C coconut oil, (or ghee) melted
1/2 TB vanilla
2 C coconut cream
Directions:
In a small mixing bowl, combine dry ingredients.
Whisk in milk and coconut oil until mixture becomes a batter.
In a food processor, or using a hand mixer in a separate bowl, whisk cream and vanilla until soft peaks form.
Gently fold batter into the whipped cream until combined.
Cover and freeze overnight.
Thaw 5 minutes on counter before serving.
Raw milk and cream may be used in place of almond milk and coconut cream. Your choice of sweetener may be used in place of sugar.