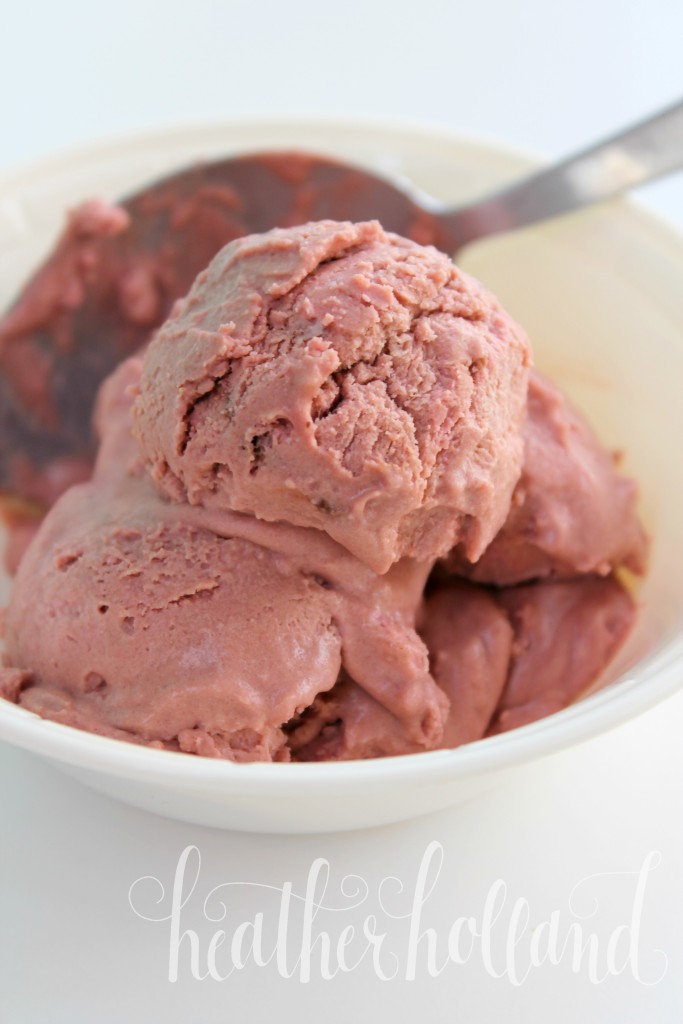 Red Velvet Cake + Ice Cream = pure decadence. Just a tiny little tweak to my Cake Batter Ice Cream recipe, and you are left with this beautiful bowl of creamy chocolate heaven.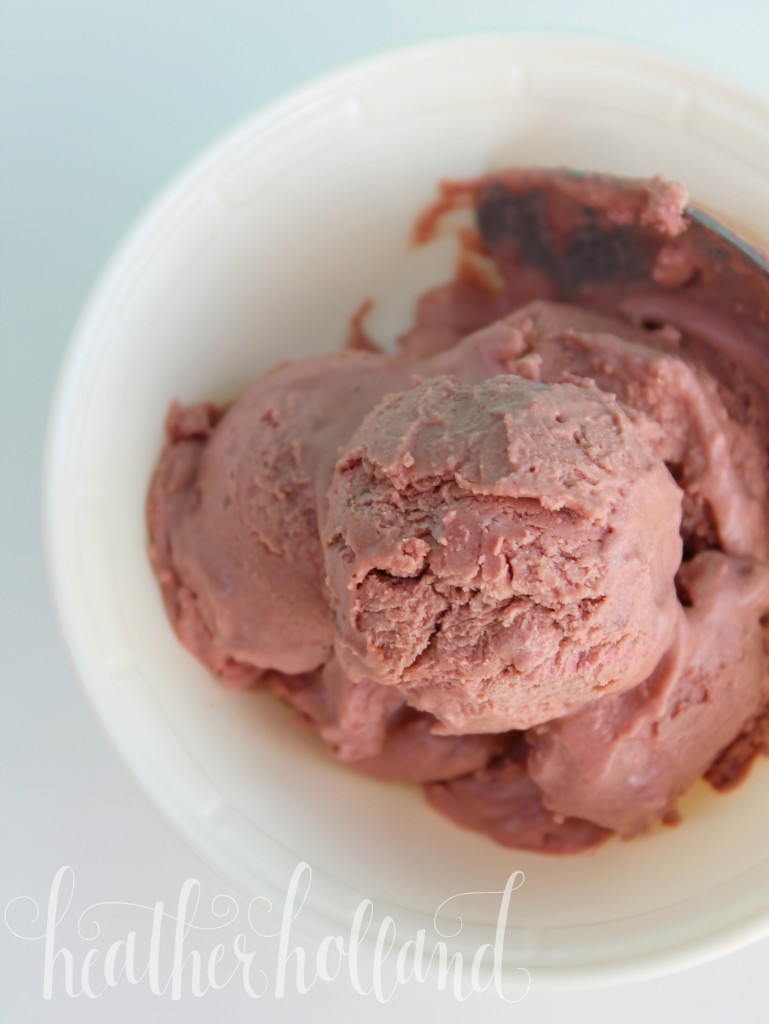 First, start with my recipe for Cake Batter Ice Cream.
Before you fold in your batter, add 1 TB cocoa powder and a few drops of red food coloring.
Continue as directed.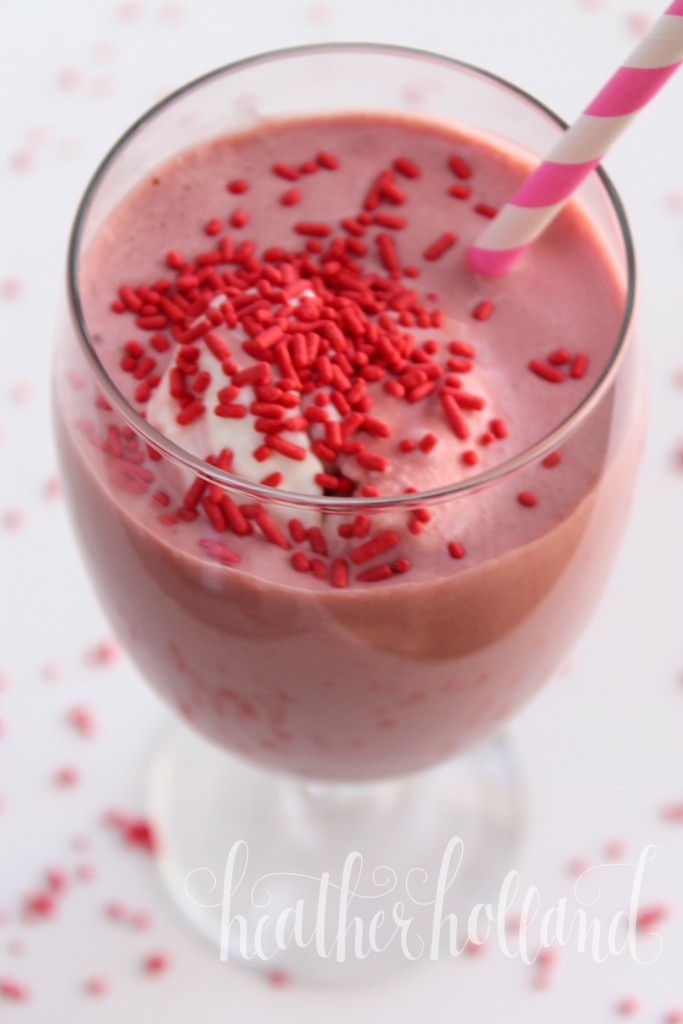 How about a Red Velvet Milkshake?
Just blend 1 C of Red Velvet Cake Ice Cream with 1/2 C of your milk of choice.
Top with whipped coconut cream and sprinkles. (optional)