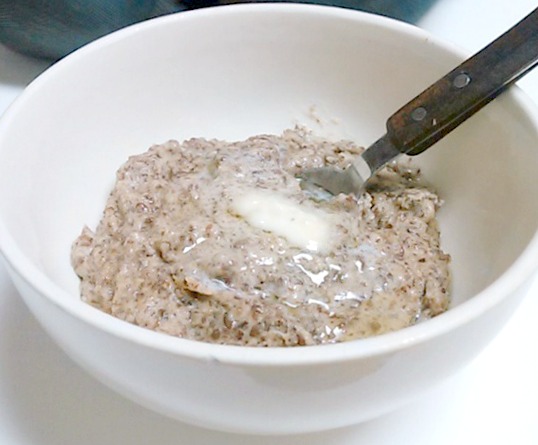 Searching for a warm bowl of comfort on a cold winter morning, I decided to attempt (for the second time) to create an oatmeal that wouldn't start a fight with my insides. I wanted something that could be quickly thrown together just like the instant oatmeal I grew up on. I was really very pleased with the simplicity of this recipe….and how closely it resembled an old favorite.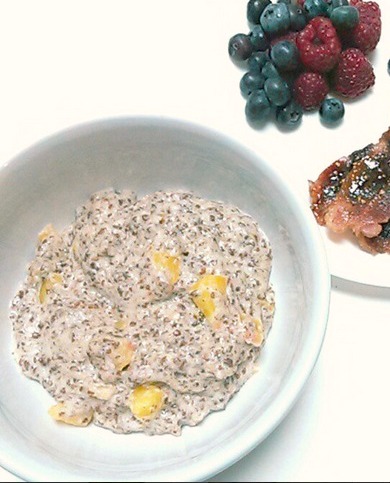 Being tossed together on a whim, I wasn't prepared to document the awesomeness. Instagram photos will have to make due for now. I'll upload some glamour shots when I can get around to it.
Two Minute Oatmeal. (Grain free. Dairy Free. Sugar Free.)
Ingredients:
1/4 C almond flour
1/4 C flax meal (finely ground flax seeds)
1/2 C almond milk
1/4 tsp cinnamon
1/4 tsp vanilla
1 TB butter
1 TB coconut sugar
Add the first 5 ingredients to a small saucepan. Bring to medium heat, stirring continuously. Cook approximately 2 minutes, until heated through and thickened to desired consistency. Serve with butter and coconut sugar.