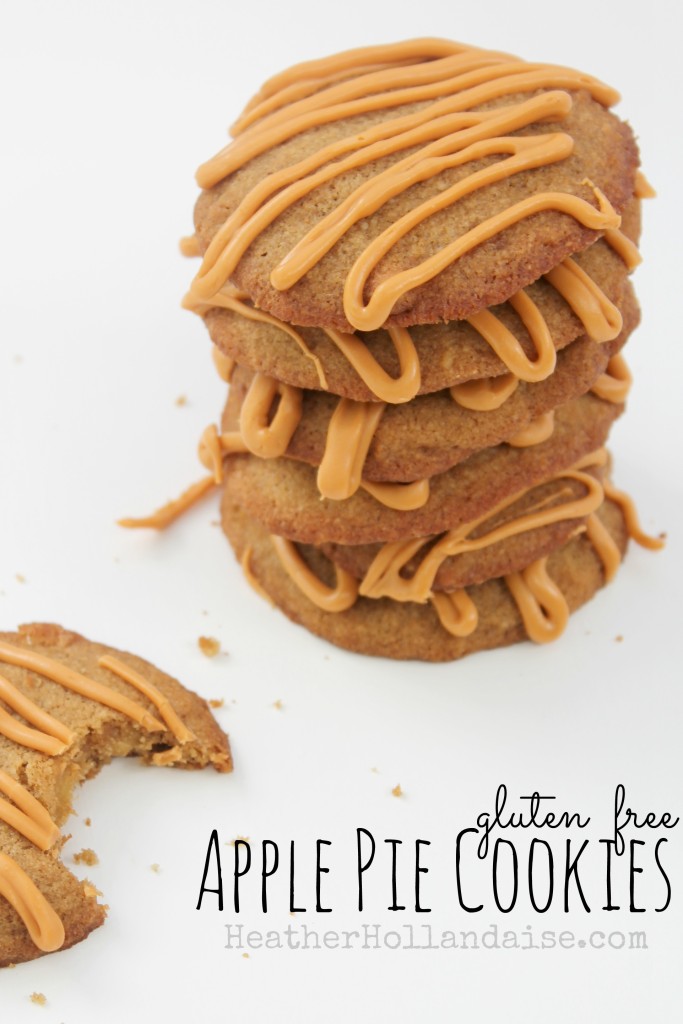 I have a major sweet tooth. Admittedly, its nowhere near as bad as it used to be. I have completed the 21 day sugar detox with great success. But, there is just a power that dessert has over me. And being the only one in my family (other than my children) who eats only real, clean, and gluten-free foods, I have to be prepared. Not just for the monthly get-togethers at my Grandmother's house, but for every single day that my husband eats little debbies in front of me. So I like to keep some clean treats available at all times. And you know what, these cookies beat the PANTS off of little debbies.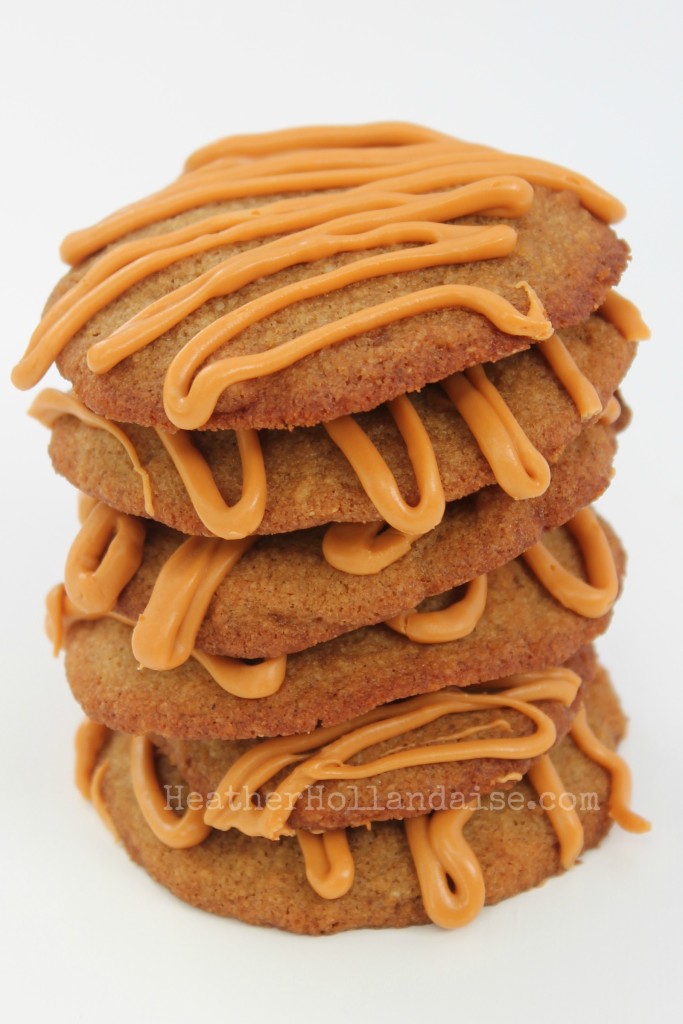 Inspired by an apple pie, these cookies are slightly crispy on the edges and perfectly moist and chewy in the center. Your palate will certainly be pleased! I love playing around in the kitchen, and my daughter especially loves helping me. We had a blast creating this recipe together. I hope your family loves it as much as mine.

Gluten Free Apple Pie Cookies
Ingredients
½ cup unsalted butter, softened*
¼ cup shortening*
¾ cup coconut sugar
2 tsp vanilla
2 eggs*
½ tsp baking soda
½ tsp salt
½ TB apple pie spice
3 cups almond flour*
1 cup dried apples, chopped
1 cup gluten-free butterscotch chips*
Instructions
Preheat oven to 350.
Line a cookie sheet with parchment or silpat.
In a large mixing bowl, cream together butter, shortening, and sugar.
Add vanilla and eggs and mix until combined.
In a separate bowl, mix together baking soda, salt, apple pie spice, and almond flour.
Add flour mixture to wet ingredients and mix well.
Gently fold in dried apples and ½ cup of butterscotch chips.
Scoop rounded tablespoons of dough onto the lined cookie sheet, a few inches apart.
Bake for 8-10 minutes until edges are golden brown.
Allow to set 5 minutes before transferring to a cooling rack.
In a small microwave-safe bowl, add remaining butterscotch chips and cook for one minute at a time, stirring in between. It should take about 3 minutes.
Spoon into a ziplock bag, cut a tiny corner, and pipe onto cookie as desired.
Allow to set, and enjoy!
Notes
*For testing purposes, I used the following products:
Simple Truth organic butter
Spectrum organic shortening
Simple Truth cage free eggs
Simple Truth organic almond flour
Hershey's butterscotch chips
Just in case you want something even more decadent, just sandwich your favorite vanilla ice cream between two of these babies. Apple Pie A la mode, if you will.