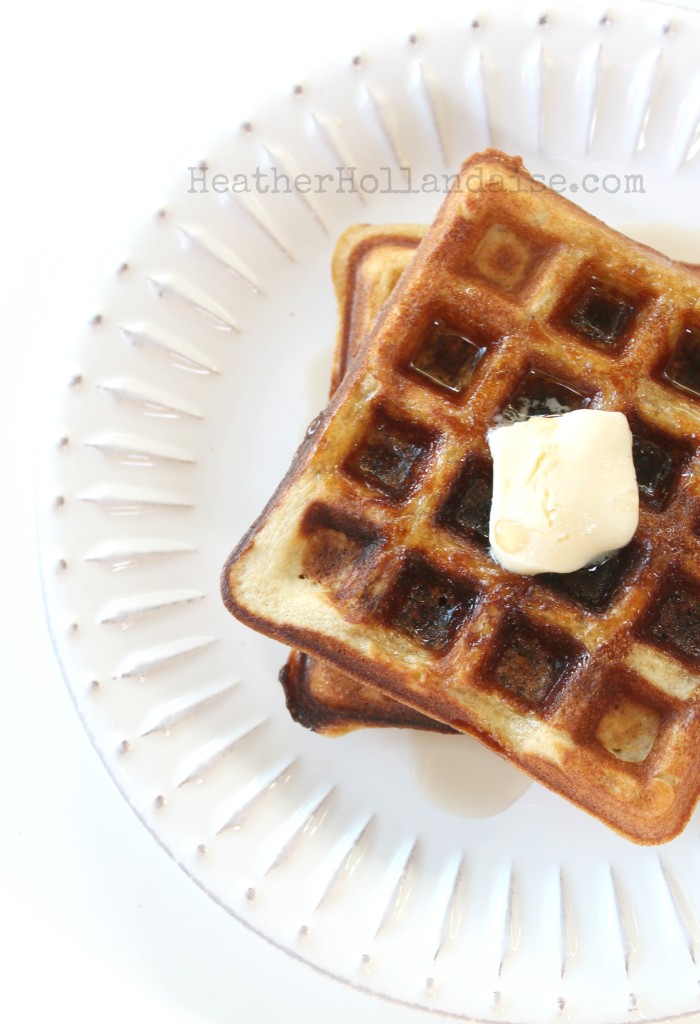 Before I changed my eating habits, I was never really into breakfast. Growing up on cereal and poptarts and eggo waffles, it was embedded into my mind that breakfast was meant to be sweet, not savory. So I didn't care too much for eggs and bacon and whatnot. And the previously mentioned breakfast junk food made me feel terrible. So when I had the option, I skipped breakfast. If we went out to Ihop or Cracker Barrel, I ordered lunch.
Going paleo pretty much forced me into a new relationship with breakfast. Now we are besties. I kid you not, I go to bed looking forward to my morning bacon. I think I eat more at breakfast than I do at any other meal…which is really how it's supposed to be. I've also changed my idea of what breakfast has to be. You don't have to eat "breakfast foods" for breakfast. You can eat soup. You can eat leftovers. You can eat a steak!
Let's be honest. Just because some foods make me feel like crap, doesn't mean i don't miss them. Of course, I don't miss the way they made me feel, but I do dream about buttered waffles and french toast and cinnamon buns every now and then. So I got to work. Now I can travel back to my childhood as I please……minus the stomach pain. My whole family loves these, even my non-paleo husband. And the best news- they are gluten free, grain free, dairy free, and sugar free!

Paleo Waffles
These waffles can be made ahead of time and frozen for future use. Just pop them in the toaster on the lowest setting until warm and crispy!
Ingredients
1½ c almond flour
¾ c tapioca flour
1 tsp baking soda
¼ tsp salt
½ c coconut or almond milk
2 eggs
2 TB honey
2 TB coconut oil (or butter), melted
1 tsp apple cider vinegar
½ tsp vanilla
Instructions
Preheat waffle iron.
Combine first four ingredients in a mixing bowl and mix well.
Add remaining ingredients and mix until incorporated. There should be no lumps.
Pour about ¼ c of batter (depending on the size of your waffle iron) in and close.
Cook about 2 minutes, until waffle iron stops steaming, and remove with a fork.
I like to slather them in butter and top them with whipped coconut cream and lots of fresh fruit 🙂