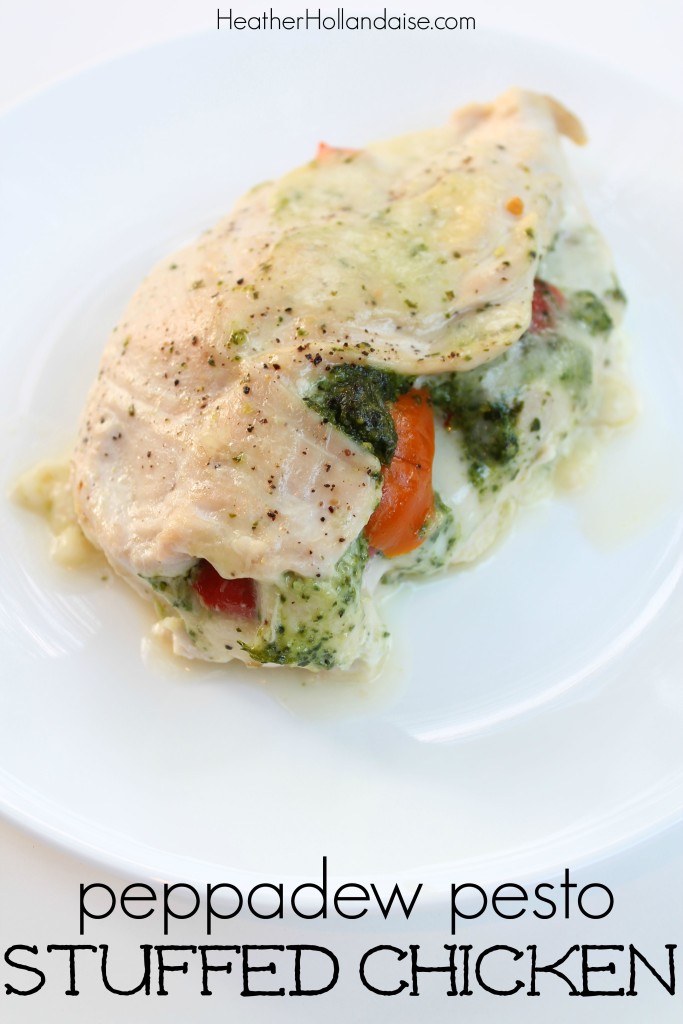 My husband and I have a recent obsession with these little bites of heaven called peppadew peppers. The two of us met up at a very nice pizza joint a few months ago on his lunch break. He ordered us a pizza that paired them with some fresh mozzarella and basil. Best pizza I'd ever eaten. (And yes, I was totally cheating.) Peppadew peppers are sweet pickled piquante peppers that have just a slight amount of heat. And they are completely addicting.
The first time I tried one of these peppers was about 9 years ago, when I was working at Panera Bread Company. The Mediterranean Veggie Sandwich was one of my favorite things to order, and I always asked for extra peppadews. Ever since we had that pizza, I have been on a mad search. Are you beginning to get an idea of how addicting they are?? I had no luck at any grocery store until just a few weeks ago when my local Kroger upgraded. We were exploring the new olive bar when I spotted them. "JOSH LOOK!" I exclaimed as I pointed like a kid in a candy store. He was even more excited than I was. We both raced to start filling our containers.
I kid you not, I have purchased a container of these each week since we found them. One week we ran out after 2 days and went out to buy more. They make everything taste better. My husband likes them on his chicken sandwiches, I like them skewered together with some fresh mozzarella cheese. And this Stuffed Chicken, inspired by Panera's Mediterranean Veggie sandwich and that spectacular pizza I mentioned, has become our favorite chicken dish.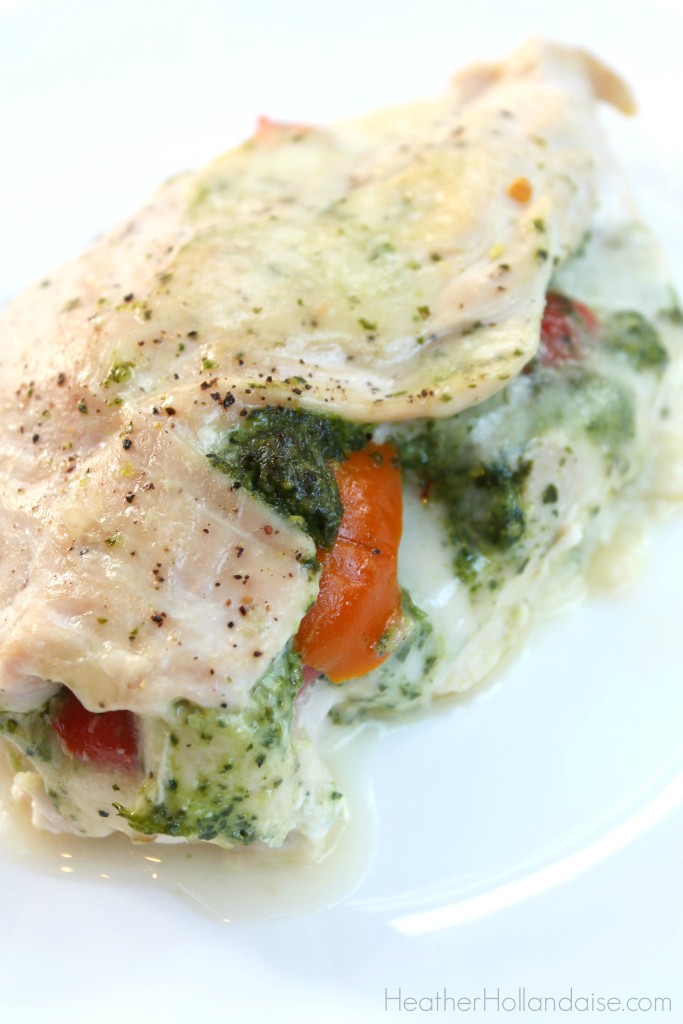 Paleo Peppadew Pesto Stuffed Chicken
Ingredients
6 chicken breasts
8 oz fresh mozzarella cheese, cut into 6 slices
½ C Pepperoncini Pesto (any pesto will do)
18 peppadew peppers (plus about ¼ C of liquid if desired)
Salt and pepper
Instructions
Preheat oven to 400.
Slice each chicken breast down the middle, stopping about ¼ of an inch from the other end.
Season lightly with salt and pepper.
Spread the inside of each chicken breast with a heaping TB of pesto.
Stuff each breast with a slice of mozzarella and 3 peppers.
Arrange chicken in a 9x13 baking dish.
Drizzle pickling liquid over chicken and sprinkle on a bit of black pepper.
Bake 25-30 minutes. Ladle juice over chicken halfway through.