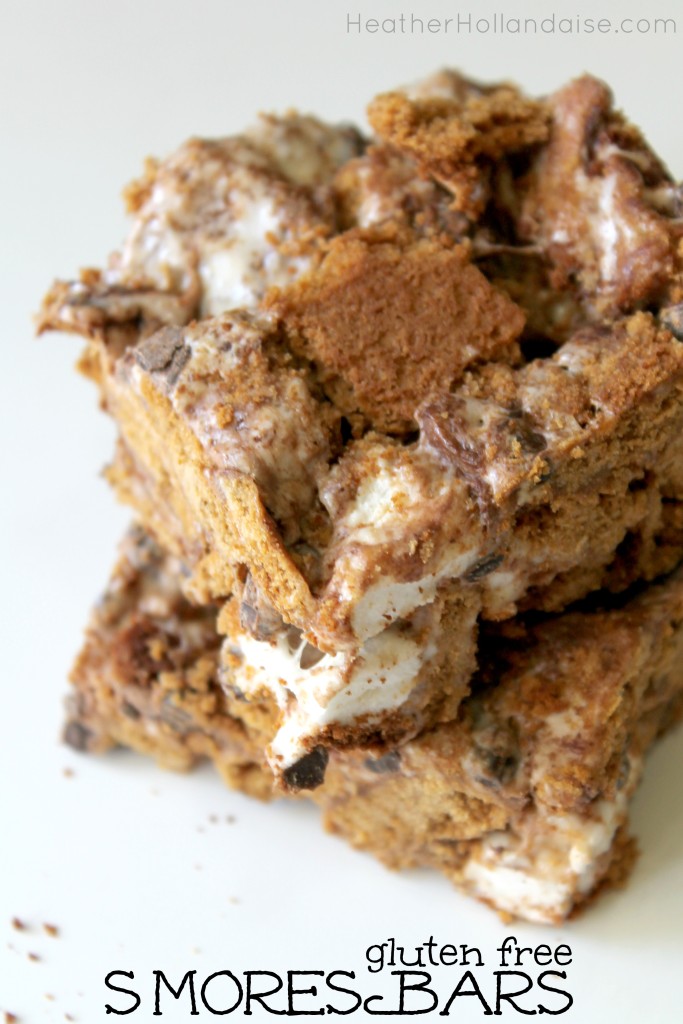 This recipe is part three of my Indoor S'mores series! Follow along for s'more fun fire-less treats! Check out the first two recipes, Gluten Free S'mores Bites and S'mores Trail Mix. Everyone loves a good s'more. They have always been one of my favorite fall traditions. I wanted to allow myself to indulge with the rest of the family, but without making myself sick. So I set out to create a Gluten Free Graham Cracker recipe to ensure I wouldn't have to miss out on all the fun. I created a Paleo version as well!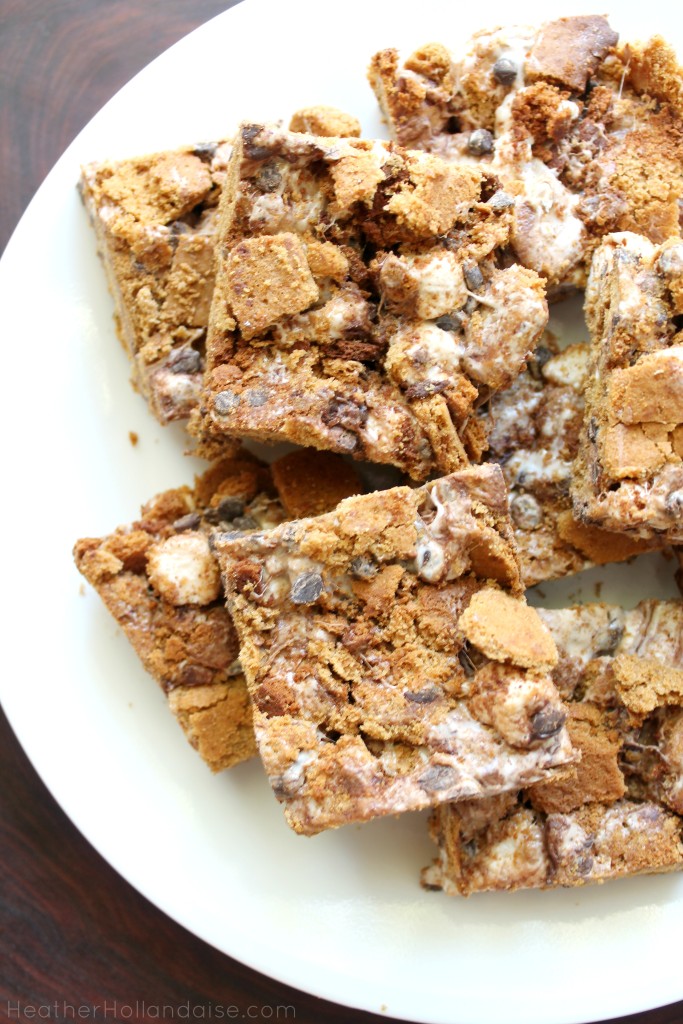 These S'more Bars are great for making a whole pan of s'morey goodness, sans campfire. Just melt, mix, press, and cut. You can use a stove or a microwave to melt your marshmallows. For the microwave, just cook the marshmallows and butter for 30 seconds and stir. Repeat until they are nice and melty. Just be careful not to overcook. Once the marshmallows are melted, fold in your graham cracker bites, chocolate, and extra mini marshmallows. Press it all into a 13×9 in baking dish and let it cool. Then slice and enjoy your delicious indoor s'mores!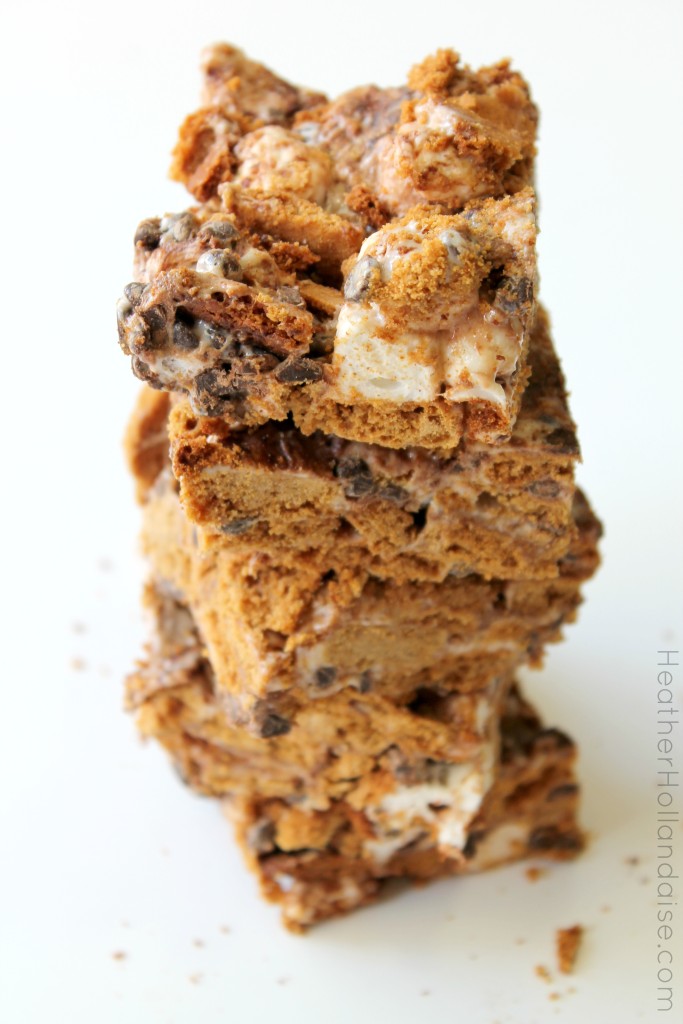 Gluten Free Smores Bars
Ingredients
4 C mini marshmallows, divided
1 C mini chocolate chips
2 TB butter
Instructions
Melt butter in a large sauce pan over medium heat.
Stir in 2 cups mini marshmallows.
Cook, stirring continuously, about 2 minutes until marshmallows are melted.
Remove from heat and fold in graham crackers.
Stir until coated.
Fold in remaining marshmallows and chocolate chips.
Press mixture into a 13x9 in glass baking pan.
Allow to cool completely before cutting.
Notes
Feel free to use regular store-bought graham crackers broken into small squares, or use my
Paleo Graham Cracker
recipe!