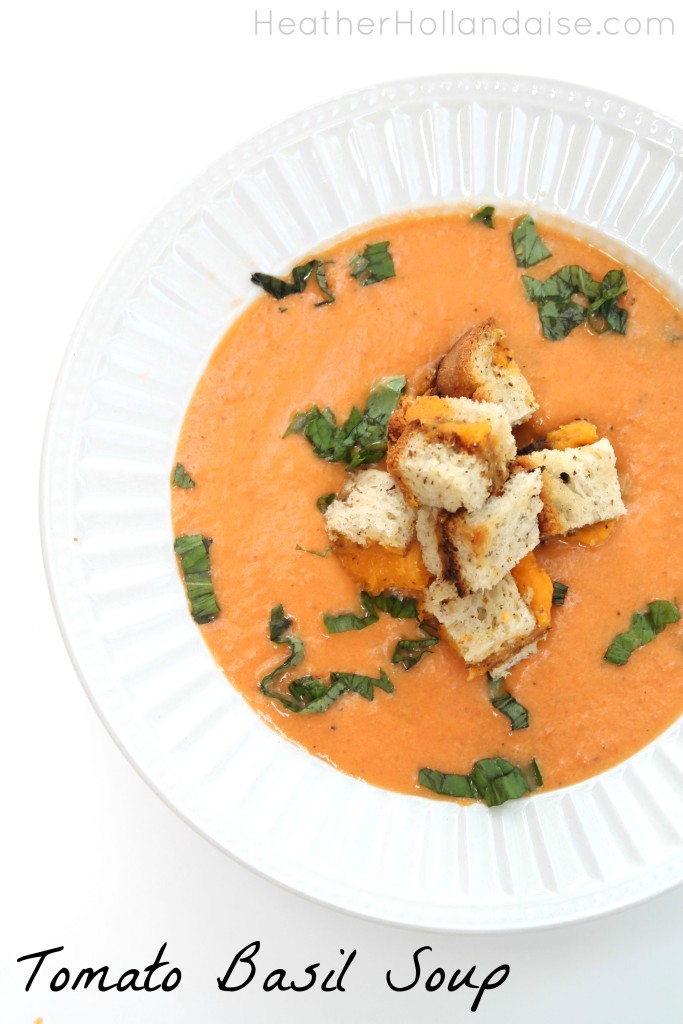 It has been raining here on the homestead for DAYS. Which means I am in total soup mode. Something about curling up with a hot bowl of soup warms my soul and puts me in the ultimate state of comfort. Around this time of year my husband starts asking for tomato soup with grilled cheese. All. The. Time. But canned tomato soup is so full of junk, as is the processed bread and cheese. So, because I knew it would be requested regularly, I decided it was about time to perfect my own homemade Tomato Basil Soup. This one is sticking around for good!
My little sous chef helped me cut up these tasty grilled cheese croutons using our FunBites cutter. This is Lyla's favorite kitchen tool. She loves that she can use it all by herself without help from mommy. If I'm not careful, she will cut everything she can get her hands on into cute little bite sized squares. Or goggles, since our minion cutter arrived.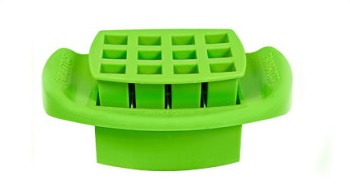 We used Udi's gluten free bread for these croutons, but when we served up leftovers, we used my Paleo Cheddar Chive Waffles. I don't know why I didn't do that in the first place. It was the perfect addition of flavor. For my littlest one, I like to cut the grilled cheese into sticks, and let her dip away.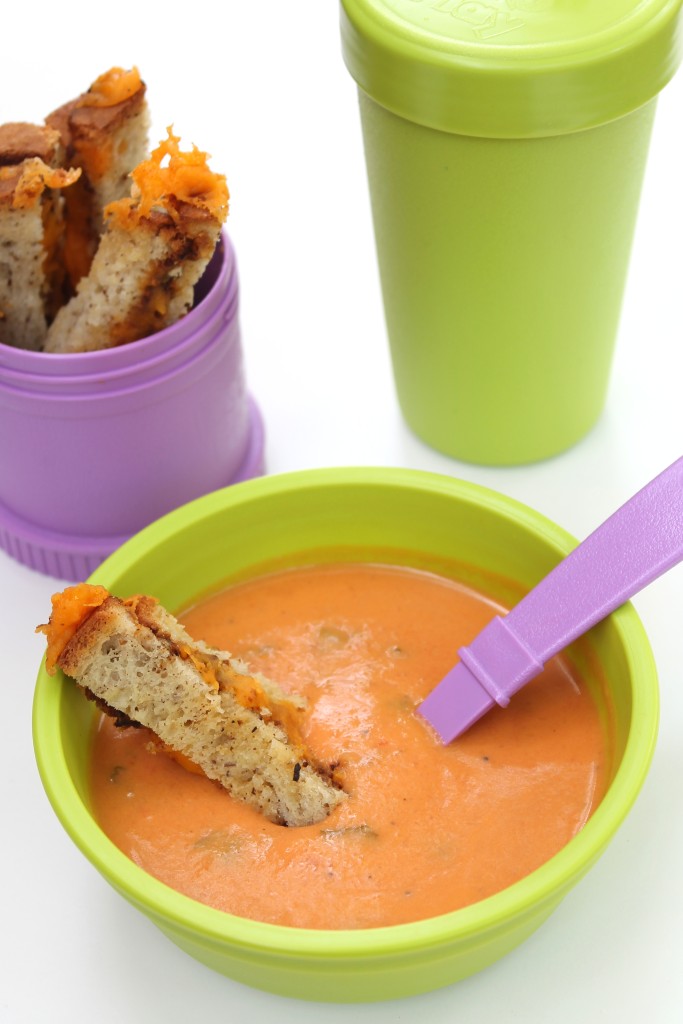 Paleo Tomato Basil Soup with grilled cheese croutons
Creamy Roasted Tomato and Basil Soup with Crispy Grilled Cheese Croutons
Ingredients
8-10 tomatoes, quartered
1 onion, quartered
4 garlic cloves
2 TB coconut sugar
⅓ C butter
1 C coconut cream
½ C basil, chopped
salt and pepper to taste
1 C shredded cheddar cheese (or 4 slices)
4 slices of Gluten-free bread OR for paleo use my Cheddar Chive Waffles
2 TB butter
Instructions
Preheat oven to 400.
Arrange tomatoes, onion, and garlic on a lined baking sheet.
Season lightly with salt and pepper.
Bake 30 minutes.
Allow to cool 5 minutes.
Transfer to blender and process until smooth.
Pour mixture into a large saucepan , add basil, and bring to a simmer over medium heat.
Stir in butter.
Slowly pour in coconut cream, stirring continuously.
Season with salt and pepper, to taste.
Garnish with chopped basil, if desired.
Grilled Cheese Croutons:
Butter each side of bread slices (or waffles) and place on a lined baking sheet.
Broil on low 2 minutes.
Flip bread and add cheese to 2 slices.
Broil another 2 minutes.
Top cheese with the remaining bread, allow to cool, and cut into cubes.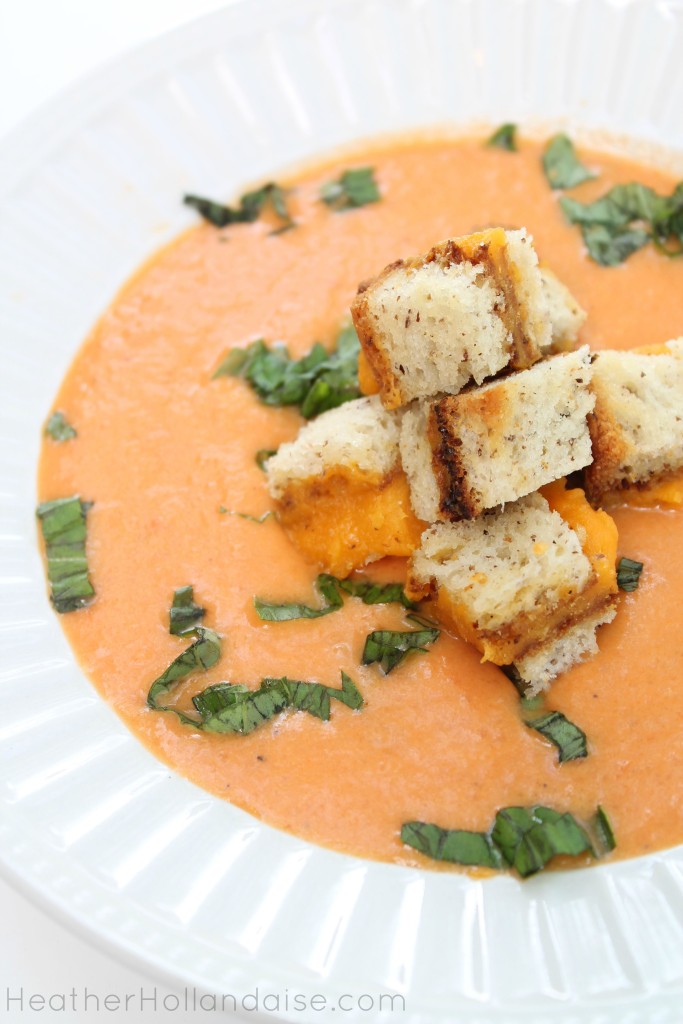 Get your hands on these products I love:
Funbites food cutters
Re-Play kids tableware