Gluten Free Chocolate Graham Cracker Cookies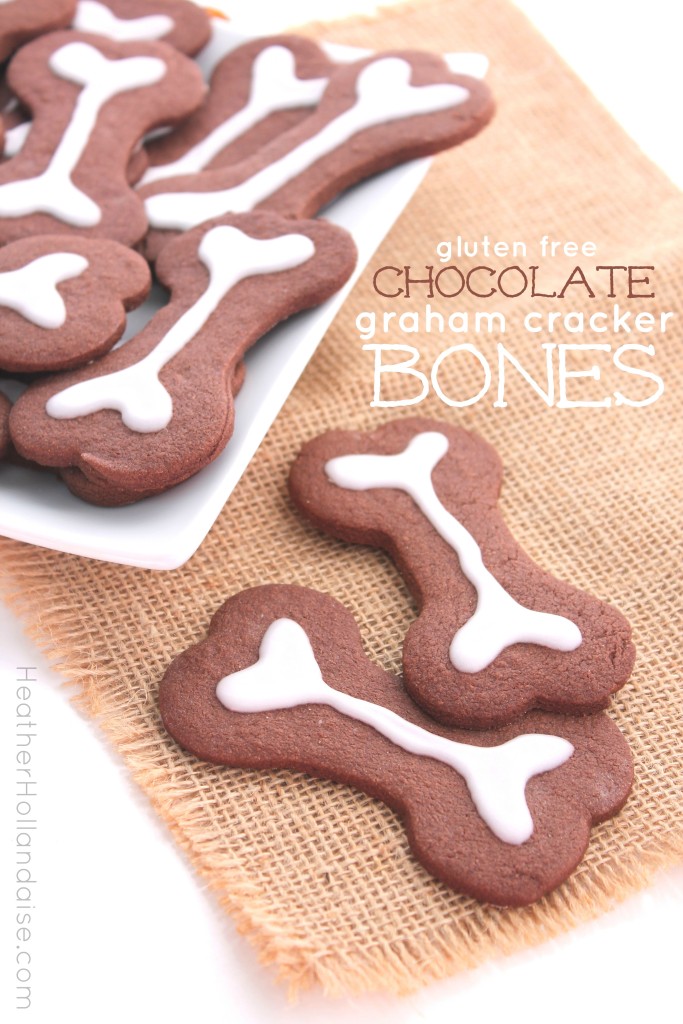 Recipe type:
Dessert / snack
1¼ C gluten free baking flour plus extra for dusting (I use Bob's Red Mill 1 to 1 gluten free baking flour)
1¼ C powdered sugar
½ C cocoa powder
1 tsp baking powder
½ tsp salt
½ C unsalted butter, sliced
2 TB milk
2 TB honey
Icing:
1 C milk
2 TB powdered sugar
preheat oven to 325
In a food processor, combine flour, sugar, cocoa powder, baking powder, salt, and butter.
Mix until combined.
Add milk and honey and pulse until a ball is formed.
Dust your working surface and rolling pin with flour and divide dough in half.
Roll one half of dough to about ¼ in thickness.
Cut into desired shapes using a cookie cutter and carefully transfer to a silpat or parchment lined baking sheet.
Poke a few holes in each cookie using a toothpick.
Bake 12-15 minutes until edges darken slightly.
Cool completely before icing. Repeat with remaining dough.
For the icing:
Whisk together milk and sugar and pour into a ziplock bag.
Close the bag and twist so that all the icing is gathered in the corner.
Snip off a tiny piece of the corner.
Decorate your cookies as desired.
Allow icing to harden before stacking.
*to make traditional square graham crackers, simply roll your dough into a rectangle on your silpat or parchment and skip the cutting step. As soon as you remove the crackers from the oven, cut with a pizza cutter and sprinkle with sugar.
Recipe by
Heather Hollandaise
at http://heatherhollandaise.com/2015/09/gluten-free-chocolate-graham-cracker-cookies.html