Funbites Minion Pizza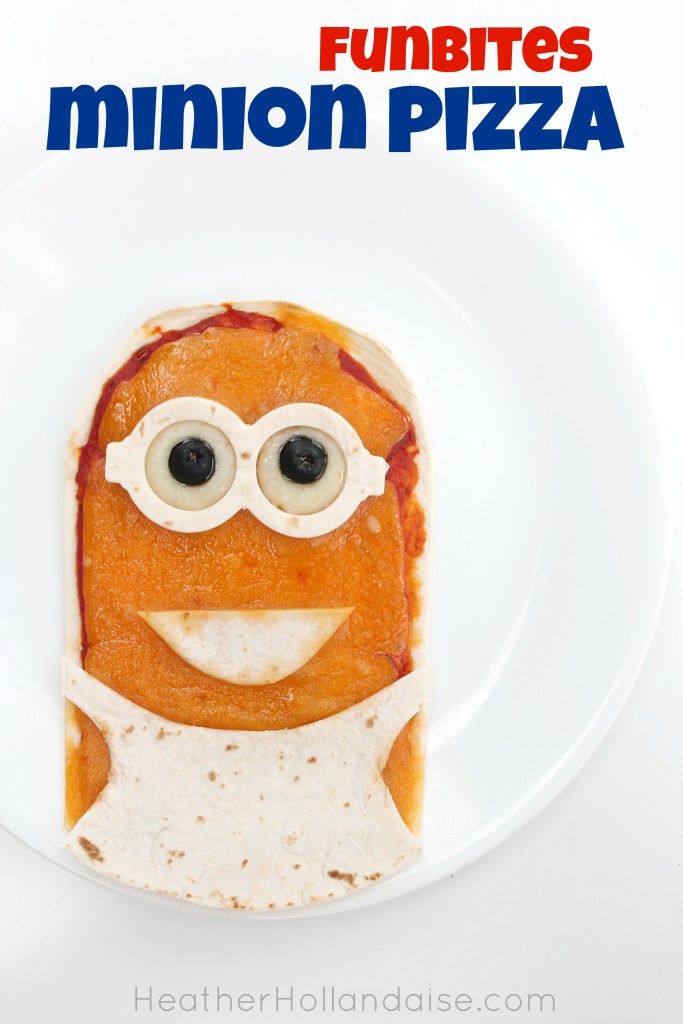 2 tortillas or flatbreads
¼ c pizza sauce
½ c cheddar cheese (or other cheese if desired)
¼ c mozarella cheese
1 olive, cut in half
Cut down either side of one tortilla to make a minion shape.
Place tortilla on a pizza pan or cookie sheet.
Spread sauce from edge to edge.
Top with cheddar cheese, or any other cheese if desired.
Broil on low for a minute, until cheese melts.
Using your Funbites cutter, cut a pair of goggles from the second tortilla.
Cut some overalls, and a mouth from the remaining tortilla.
Assemble the tortilla pieces on your minion.
Add mozzarella cheese inside the eyes of the goggles.
Broil on low another minute to melt cheese.
Top eyes with olive halves and serve.