FunBites Minion Banana Pancakes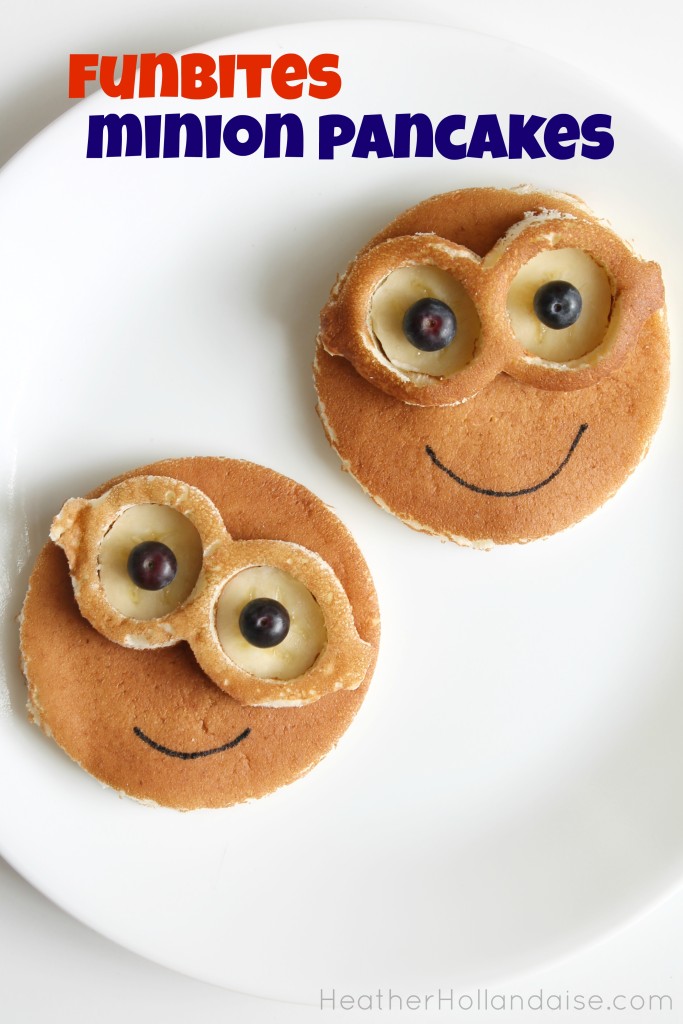 2 bananas
2 eggs
¼ tsp baking powder
blueberries to garnish
In a mixing bowl, or food processor, blend together one banana, eggs, and baking powder.
Pour about ¼ C of batter into a greased skillet over medium heat.
Cook until bubbles start to form, flip.
Cook about 20 seconds and remove from skillet.
Using two of your pancakes, cut 4 sets of minion goggles.
Slice the remaining banana and arrange slices on pancakes for eyes.
Top each banana slice with a blueberry.
Add goggles to each pancake, and using a food pen finish with a smile!
Recipe by
Heather Hollandaise
at http://heatherhollandaise.com/2015/10/funbites-minion-banana-pancakes.html