Gluten Free Graham Cracker Cookie Bites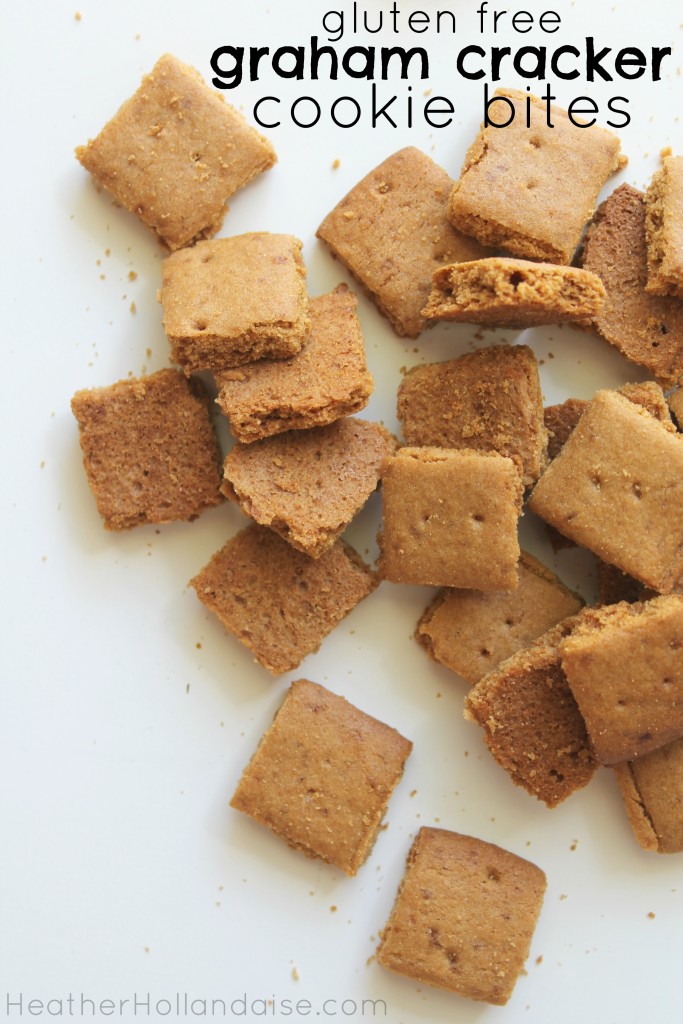 2½ C gluten free baking flour*
1 C coconut sugar
1 tsp baking soda
½ tsp salt
1 stick cold butter, sliced
⅓ C honey
⅓ C milk
1 TB vanilla extract
preheat oven to 350.
In a stand mixer or food processor, combine flour, sugar, baking soda, and salt.
Add butter and mix until combined.
Add honey, milk, and vanilla and mix until a ball is formed.
Divide dough in half and chill 1 hour.
Place dough between two sheets of parchment and onto a baking sheet.
Roll dough to about ⅛ of an inch thickness.
Remove top sheet of parchment and cut with your Funbites square cutter. (you can also use a pizza cutter)
Poke 1 or 2 holes into each square.
Cook 15- 20 minutes until edges turn golden brown.
Allow to cool completely before breaking apart.
Recipe by
Heather Hollandaise
at http://heatherhollandaise.com/2015/10/gluten-free-graham-cracker-cookie-bites.html