Paleo Graham Crackers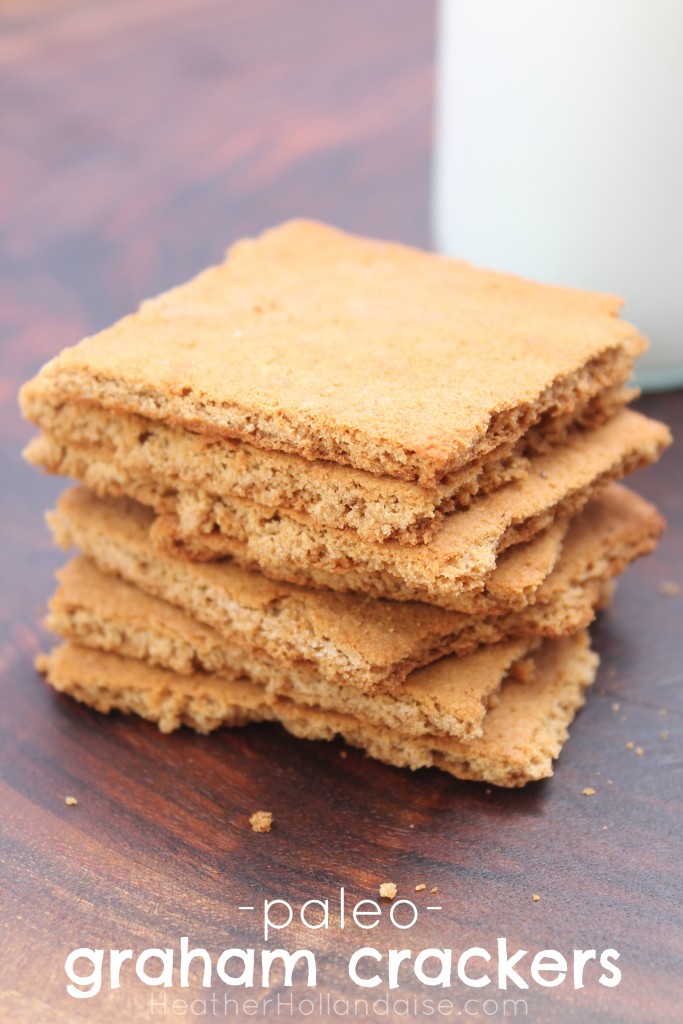 1 C coconut flour
1 C coconut sugar
¾ C tapioca flour
3 TB potato starch
1 tsp xanthan gum
1½ tsp baking powder
1 tsp baking soda
½ tsp salt
½ C coconut oil
⅓ C honey
⅓ C coconut or almond milk
1 TB vanilla extract
Preheat oven to 350.
In a stand mixer or food processor, combine dry ingredients.
Add coconut oil and mix until combined.
Add honey, milk, and vanilla and mix until a ball is formed.
Divide dough in half and chill 1 hour.
Place one ball of dough between two sheets of parchment and onto a baking sheet.
Roll out to about ⅛ in thickness.
Using a pizza cutter, cut into squares.
Pierce each square with a few holes.
Bake 15-20 minutes until edges turn golden brown.
Allow to cool completely before breaking apart.