Gluten Free S'more Bites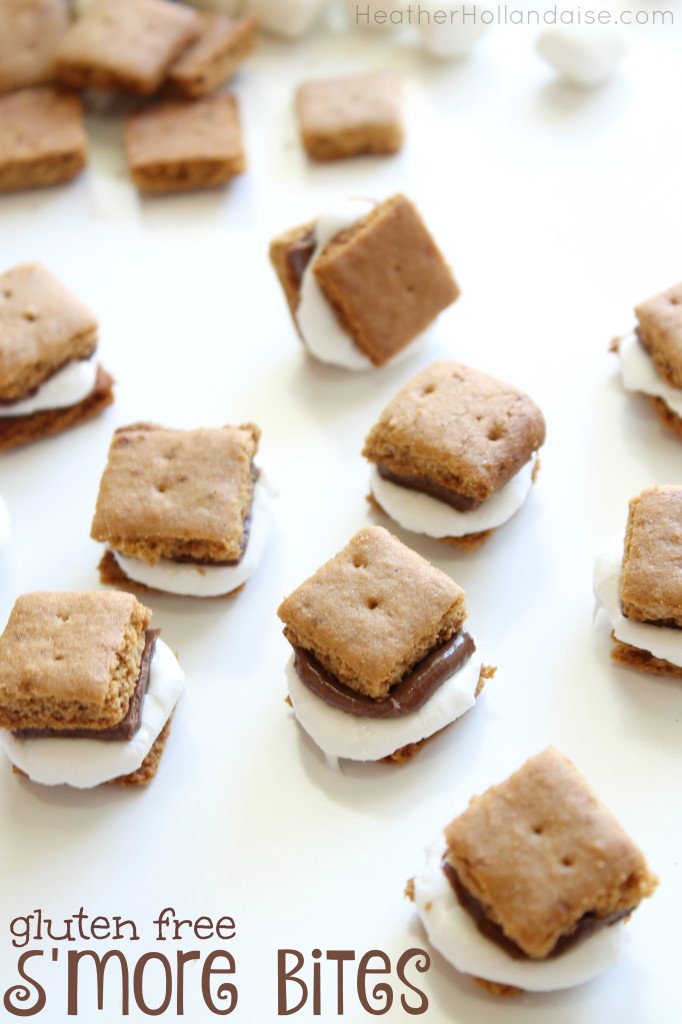 1 batch of Gluten Free or Paleo Graham Cracker Bites
2 Hershey bars, broken into squares
48 mini marshmallows
Arrange 48 graham crackers on a parchment or silpat lined baking sheet.
Top each Graham Cracker with a marshmallow.
Place in oven and broil on low for 2-3 minutes, until marshmallows turn slightly golden on top.
Remove from oven.
Carefully top each marshmallow with a square of chocolate and remaining Graham Crackers.
Allow to cool, and serve.