Homemade Toffee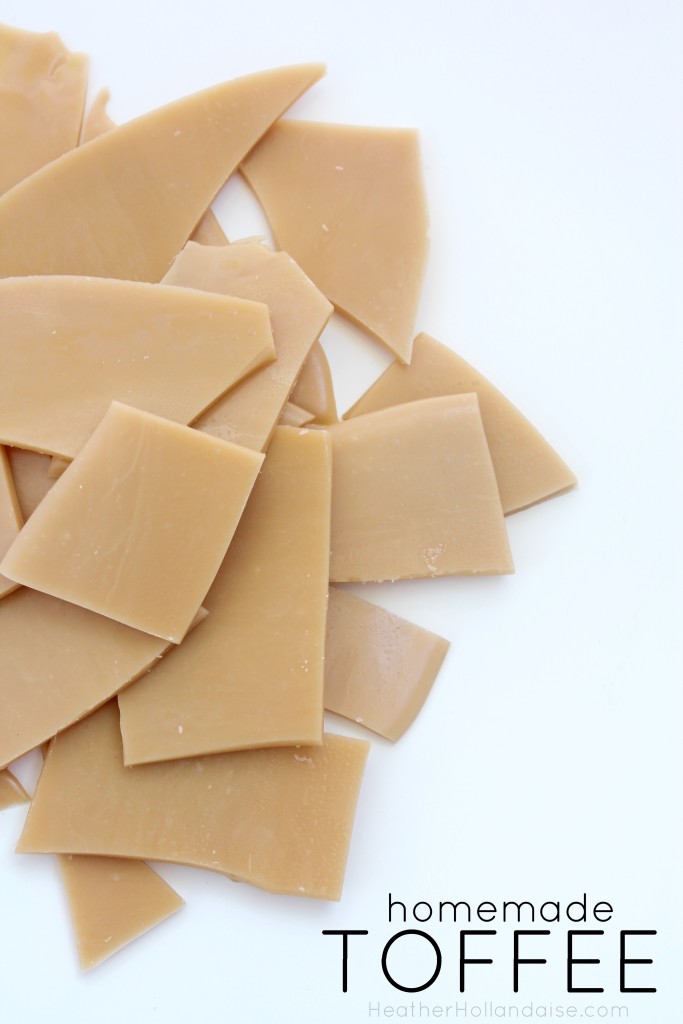 2 C sugar
2 C butter
6 TB water
2 tsp vanilla extract
½ tsp salt
Fill a small bowl with ice water and set aside.
Melt butter over medium heat in a large skillet.
Add sugar, water, vanilla, and salt, stirring continously.
Continue to cook and stir for about 15 minutes.
Test a drop in the ice water and wait a few seconds. Candy should be hard but easy to break.
Remove from heat and pour onto a baking sheet lined with parchment or silpat.
Spread to desired thickness.
Allow to cool completely. Place in the fridge or oven to cool quickly.
Recipe by at http://heatherhollandaise.com/2015/10/homemade-toffee.html