Firebomb Crunch Monster Cheeseball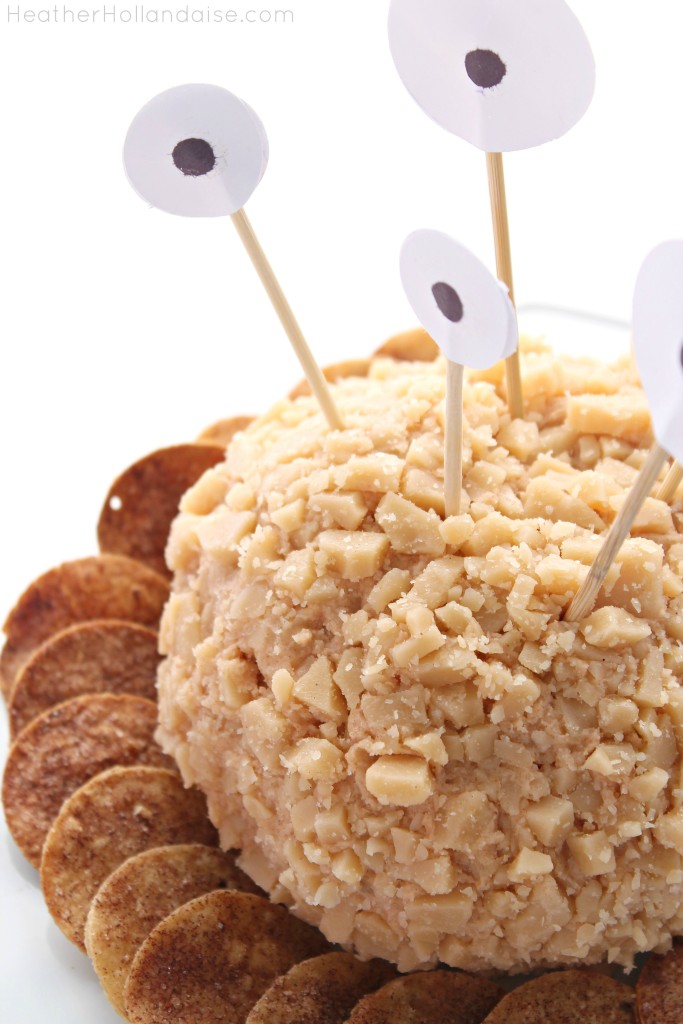 12 oz Dollop Gourmet Firebomb Cinnamon Spread
8 oz cream cheese, softened
2 C crushed toffee, divided
In a large mixing bowl, combine cream cheese and frosting. mix well.
Fold in 1 C toffee.
Scoop mixture into the center of a square of plastic wrap.
Pull corners of plastic wrap up to the center and twist to form a ball.
Chill at least one hour.
Unwrap and roll in remaining toffee.
Chill until ready to serve.
Serve with Cinnamon Crisps.
Recipe by
Heather Hollandaise
at http://heatherhollandaise.com/2015/10/firebomb-crunch-monster-cheeseball-with-gluten-free-cinnamon-crisps.html