Double Chocolate Brownie Muffins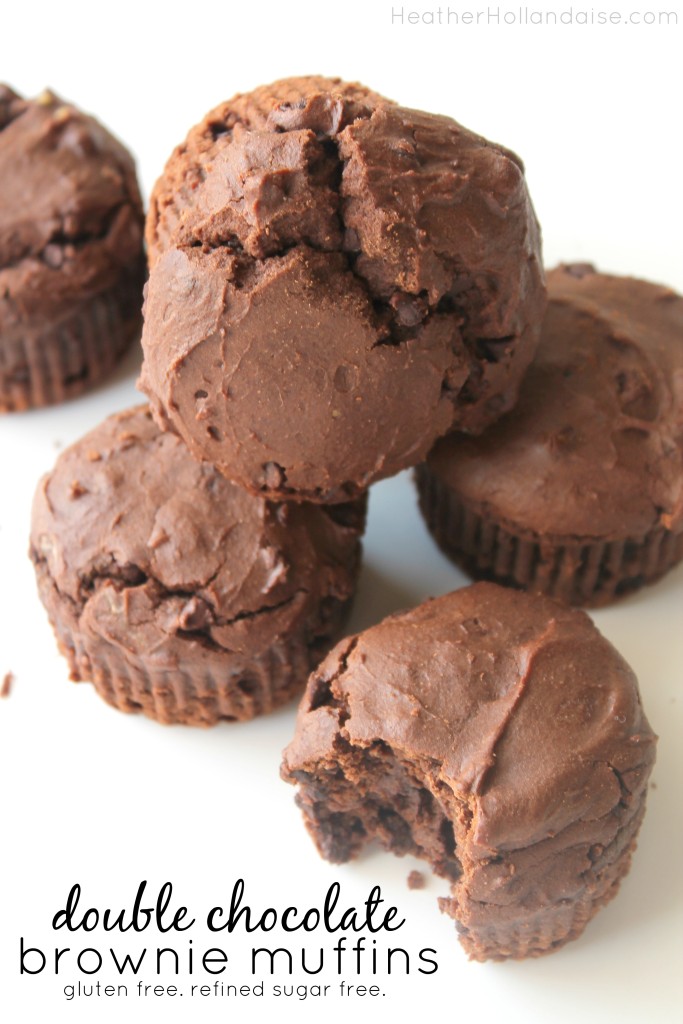 ½ C butter, softened
1 C coconut sugar
2 tsp vanilla
⅓ C sour cream
2 eggs
1 C milk
2 C gluten free baking flour*
2 tsp baking powder
⅔ C cocoa powder
½ tsp salt
1½ C mini chocolate chips*
Preheat oven to 350.
In a large mixing bowl, cream butter, sugar, vanilla, and sour cream.
Add eggs and mix well.
In a separate bowl, combine flour, baking powder, cocoa powder, and salt.
Add flour mixture and milk to butter mixture and mix well.
Line a muffin tin with 12 cupcake liners and fill, or use a mini muffin tin in two batches.
Bake 25-28 minutes, until a toothpick inserted in the center comes out mostly clean.
Allow to cool 1-2 minutes before removing.
*I use Bob's Red Mill Gluten Free Baking flour, which does contain xanthan gum.
*I use Enjoy Life chocolate chips
Recipe by
Heather Hollandaise
at http://heatherhollandaise.com/2015/11/double-chocolate-brownie-muffins.html