5 Minute Paleo Caramel Sauce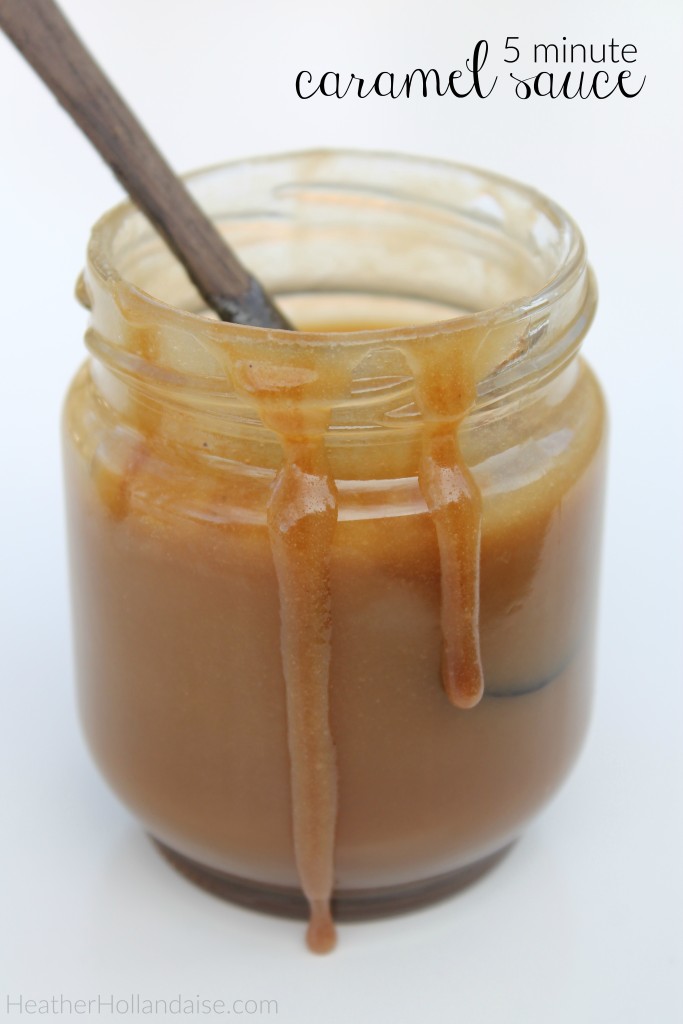 1 C coconut sugar OR honey
½ C coconut cream
2 TB coconut oil
1 TB vanilla extract
pinch of sea salt
Melt oil in a saucepan over medium heat.
Whisk in sugar or honey, salt, and vanilla.
Stir continuously, until dissolved.
Whisk in cream and bring to a boil.
Cook 3 minutes, stirring continuously.
Remove from heat and cool.
Sauce will thicken as it cools. Store in refrigerator and stir before serving.
*honey will produce the lighter colored caramel, as the coconut sugar will make a richer, deeper color.
Recipe by
Heather Hollandaise
at http://heatherhollandaise.com/2015/11/5-minute-paleo-caramel-sauce-soft-caramels.html