Coconut Lime Protein Truffles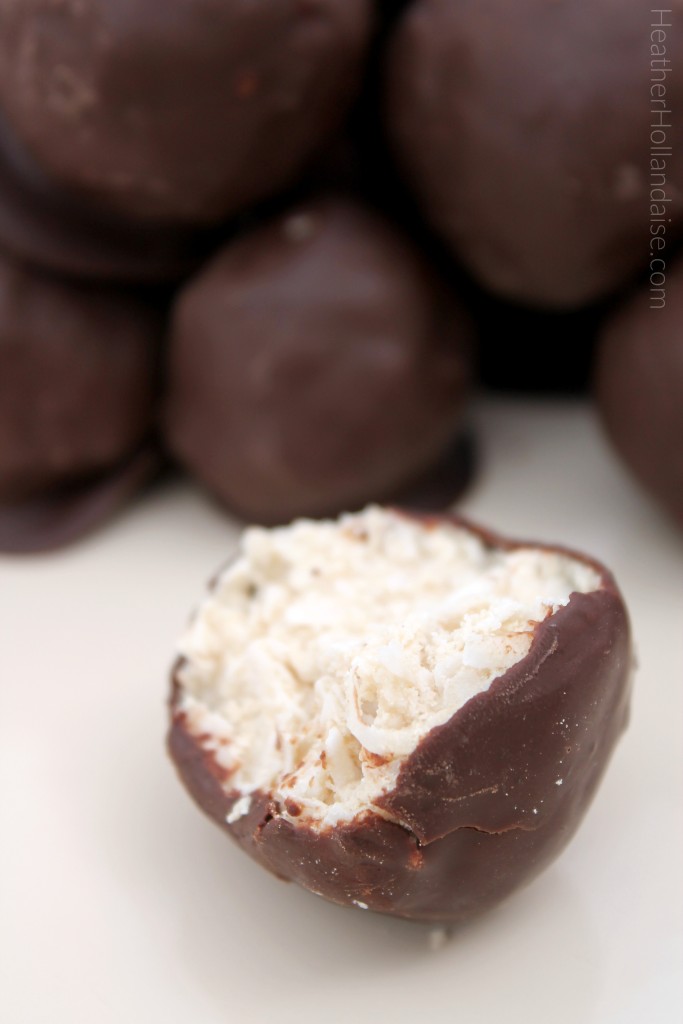 2 C shredded unsweetened coconut
½ C vanilla Sunwarrior Classic Plus
4 TB coconut oil, melted
2 TB coconut flour
6 TB water
3 TB honey
juice and zest of 1 lime
1 tsp vanilla
pinch of salt
1½ C semi-sweet chocolate chips
1 TB coconut oil
Combine first 9 ingredients in a mixing bowl and stir.
Scoop and form dough into 18-20 balls.
Place balls on a parchment or wax paper lined baking sheet and into the freezer.
Meanwhile, combine chocolate chips and 1 TB coconut oil in a shallow glass.
Microwave 1 minute and stir well.
Remove balls from freezer and dip one by one in chocolate mixture, returning to the baking sheet immediately. (You can use a toothpick to dip them in, or drop them in and fish them out with a fork.)
Chill about 20 minutes (or less in the freezer) until chocolate hardens.
Recipe by
Heather Hollandaise
at http://heatherhollandaise.com/2016/01/coconut-lime-protein-truffles.html