Slow Cooker Buffalo Chicken Stuffed Sweet Potatoes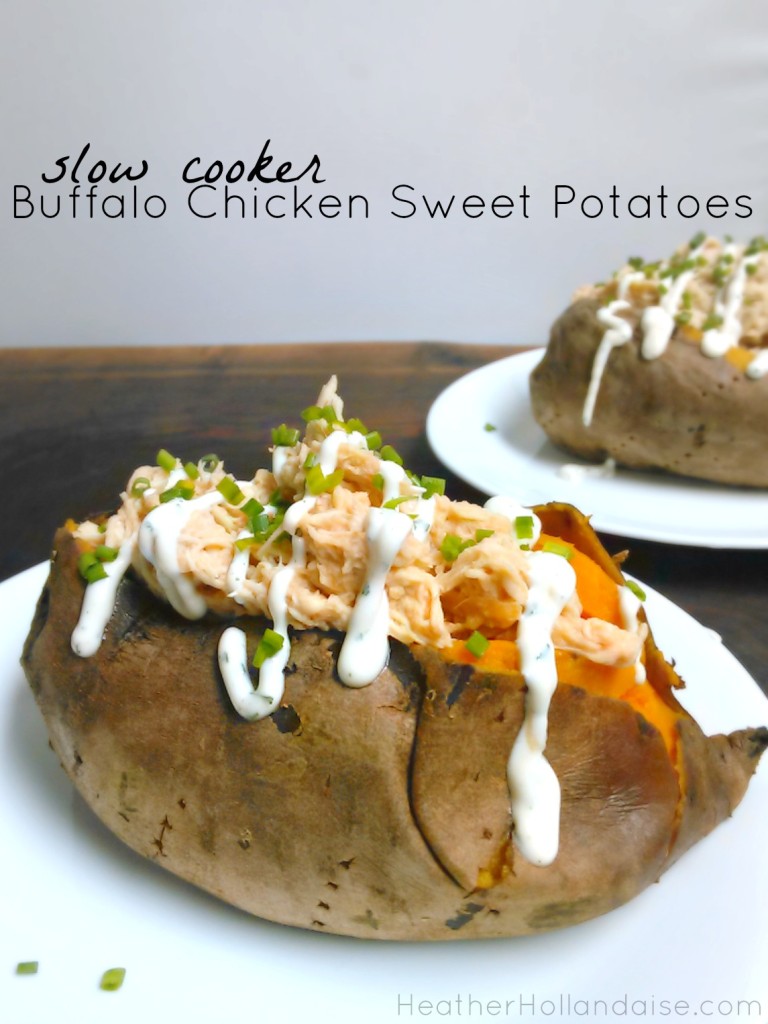 3 boneless, skinless chicken breasts
3-9 oz Franks Redhot sauce
3 sweet potatoes
4 TB butter
Ranch dressing and chives to garnish
Place chicken breasts in slow cooker and top with hot sauce.
Pierce potatoes with a fork and wrap individually with foil. Place on top of chicken breasts.
Cook on low 6-8 hrs.
Remove and unwrap potatoes. Slice open down the middle.
Add butter to chicken.
Using a hand mixer, blend the chicken until shredded.
Fill each potato with chicken.
Top with ranch and chives as desired.
Recipe by
Heather Hollandaise
at http://heatherhollandaise.com/2016/02/slow-cooker-buffalo-chicken-stuffed-sweet-potatoes.html