Chocolate Dipped Bacon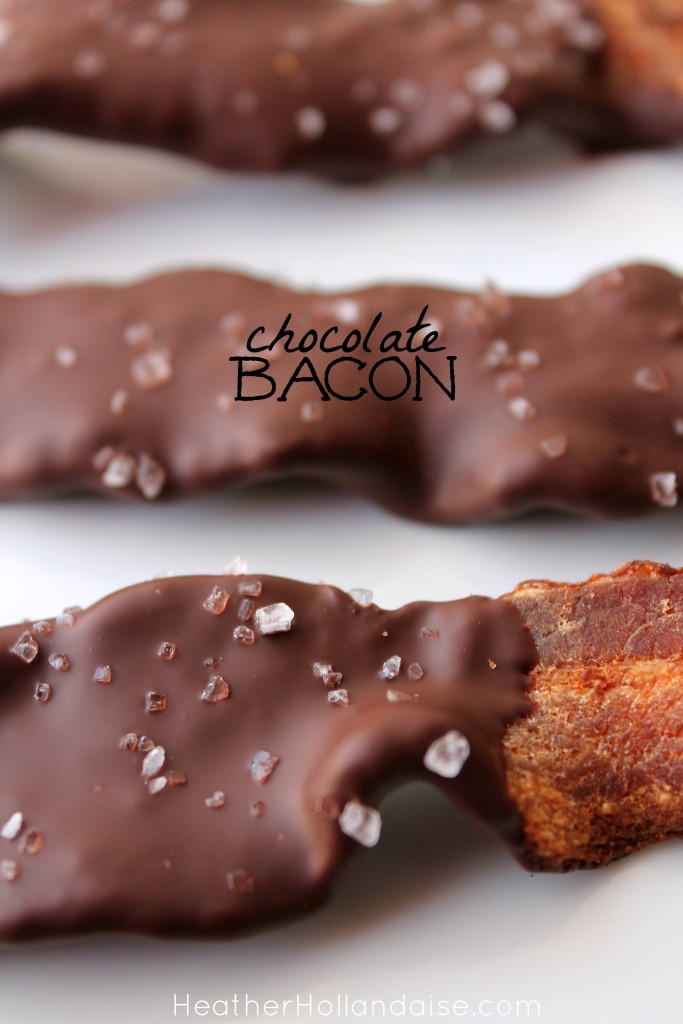 1 lb Simple Truth thick sliced bacon
Fresh cracked black pepper to taste
2 C Enjoy Life chocolate chips
Course Sea Salt
Preheat oven to 425.
Line a baking sheet with foil and top with a baking rack.
Arrange bacon in a single layer on baking rack.
Sprinkle generously with black pepper.
Bake 20 minutes.
Flip bacon and return to oven for 5 minutes.
Remove from oven and transfer to paper towels to dry completely.
Melt chocolate chips in a tall thin glass. Microwave for about 1½ minutes, stirring every 30 seconds.
Line a baking sheet with parchment or wax paper.
Dip each slice of bacon into the chocolate, leaving about 1-2 inches at the top.
Lay on baking sheet and sprinkle with Sea Salt.
Cool in refrigerator until hardened, about 30 minutes.