Paleo Crunchy Taco Shells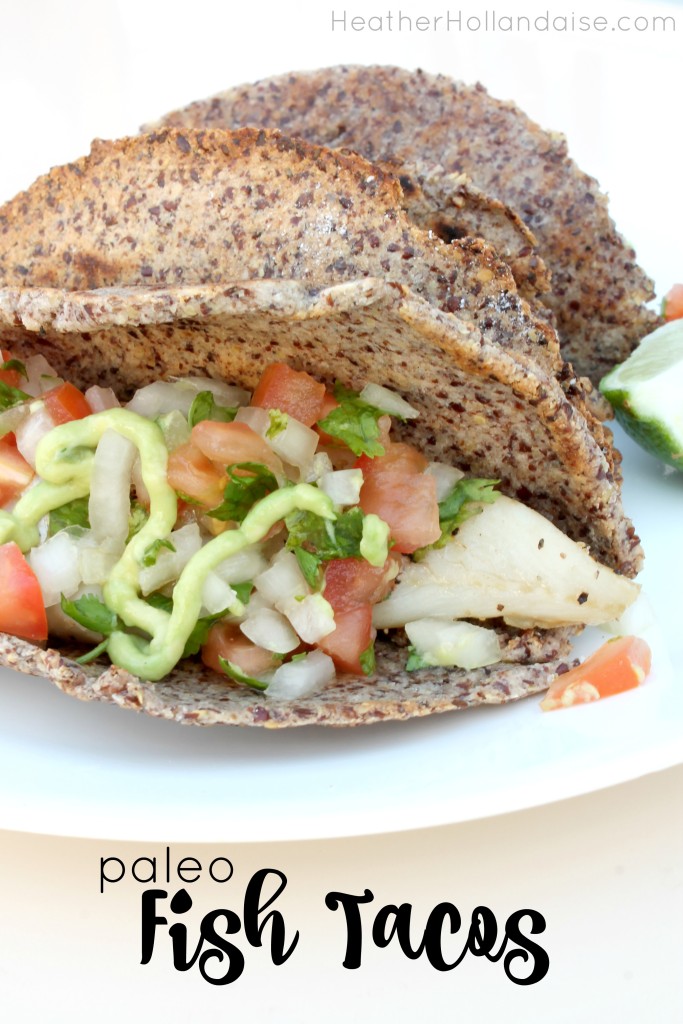 1 C almond flour
1 C flax meal
¼ C tapioca flour
1 tsp salt
½ tsp onion powder
½ tsp garlic powder
¾ C water
Combine dry ingredients in a large mixing bowl.
Stir in water until mixed well.
Divide dough into 12 equal pieces.
Chill 1 hour.
Heat a large non-stick skillet to medium-low.
Place one piece of dough between two sheets of parchment and roll the dough thin, the size of a taco shell.
You can use a bowl to cut the shape of circle if you desire.
Carefully transfer the dough to the pan.
Cook 4 minutes each side.
Remove with a spatula, and slowly bend the taco and place in a wide cup to cool. This will help it retain its shape.
To speed the process, I rolled my next piece of dough while the first was cooking and put it in the pan when i flipped the first one. Continue this until all the dough is cooked.
Recipe by
Heather Hollandaise
at http://heatherhollandaise.com/2016/03/paleo-fish-tacos.html