Paleo Porridge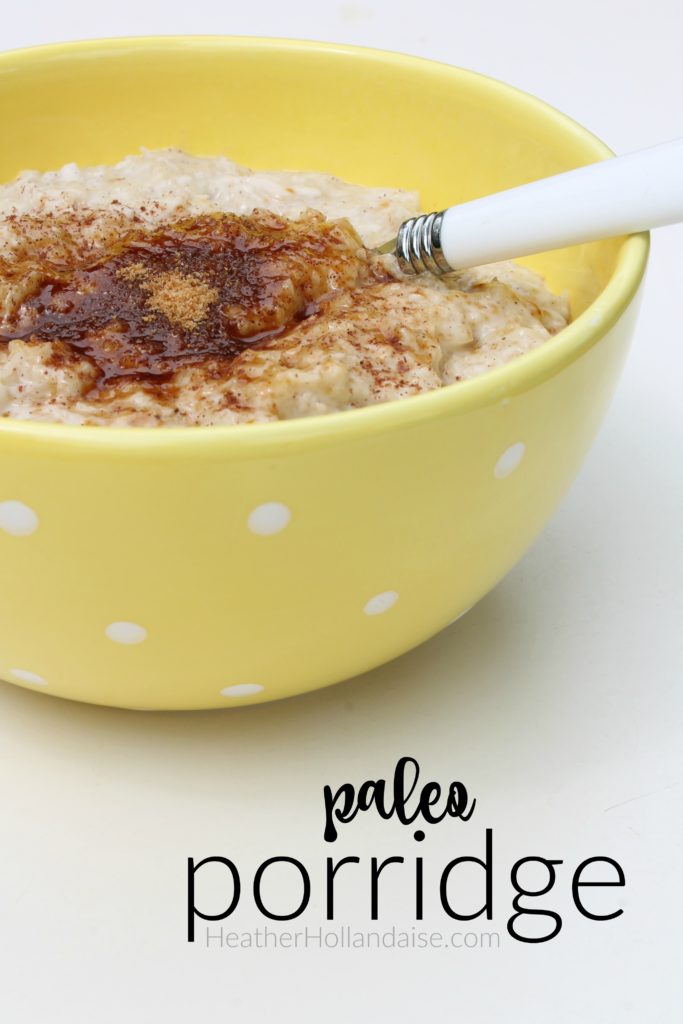 1 small spaghetti squash (makes about 3 cups)
1 plantain (the darker the sweeter)
1 C unsweetened shredded coconut
2 C coconut milk
2 tsp cinnamon
pinch of salt
coconut sugar to taste
Pierce squash and microwave 3 minutes, until flesh is softened. Allow 2-3 minutes to cool.
Cut squash in half, lengthwise, and remove seeds.
Return to microwave for 6-10 minutes, until soft.
Scrape the pulp from the skin into a food processor.
Add plantain, coconut, and milk.
Pulse 3-4 times until combined.
Transfer to a medium sauce pan over medium heat.
Cook, stirring continuously, about 5 minutes.
Stir in cinnamon and salt. remove from heat.
Serve, sprinkled with extra cinnamon and coconut sugar to taste.