Grilled Redfish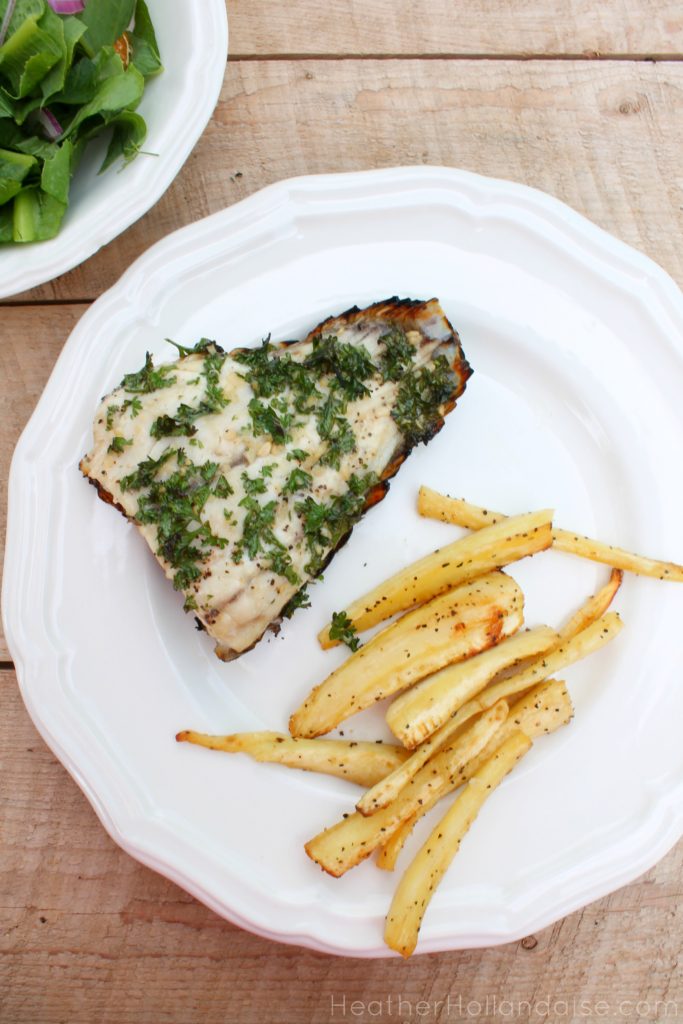 2 fillets of redfish, de-boned but not skinned.
½ stick of butter, or 4 TB ghee or coconut oil
3-4 TB fresh parsley, chopped
1 TB minced garlic
1-2 lemons
2 tsp salt
1 tsp pepper
Preheat grill to 400
Rinse fish and pat dry
cut each fillet in half
place fish on a baking pan, skin side down, and season with salt and pepper
In a small microwaveable dish, melt butter or oil.
Stir in parsley, garlic, and juice of 1 lemon.
Brush each fillet with mixture.
Let sit one minute.
Place fish skin down directly on grill, and close.
cook 10-15 minutes depending on thickness, until cooked through.
(flakey and no longer translucent)
Serve with slices of lemon.