Paleo Biscuits - AIP friendly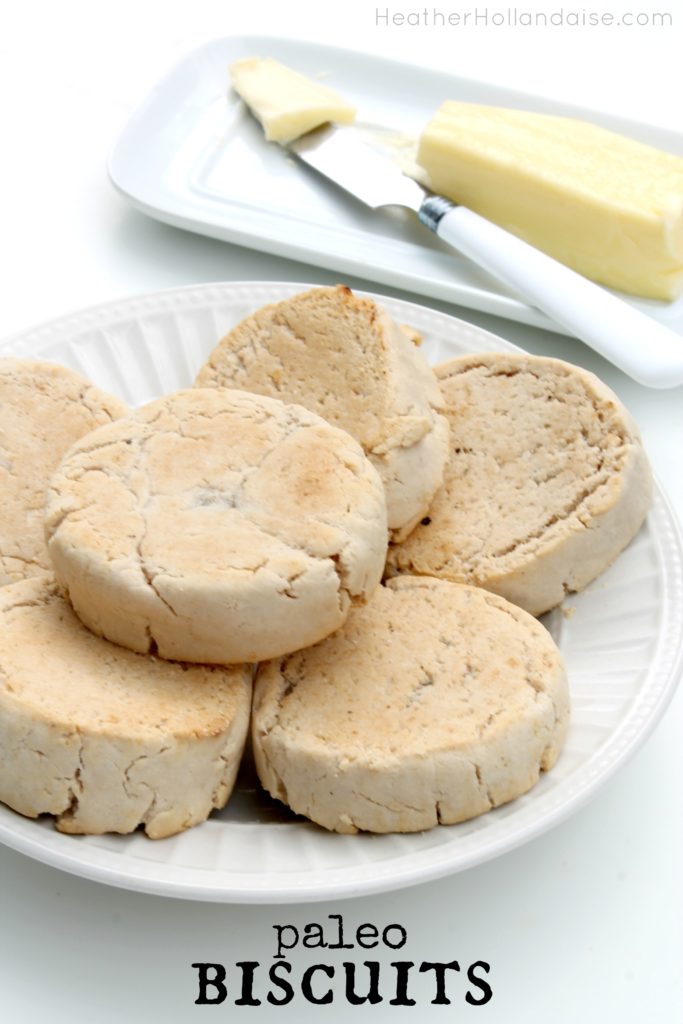 2 C Otto's Cassava Flour
½ tsp baking soda
1 tsp salt
½ C organic shortening (i used nutivia)
1 tsp honey
1 TB apple cider vinegar
1 C coconut milk
Preheat oven to 425
In a large mixing bowl, combine flour, baking soda, and salt.
Cut in shortening, by the tablespoon.
Create a well, and add the milk, vinegar, and honey.
Knead until well combined and dough is formed.
Form dough into a 7 in long roll.
Using a thin, sharp knife, cut into 1' thick slices.
Place onto parchment or silpat lined baking sheet and bake 15 minutes, until edges are golden brown.
Serve warm.
Recipe by
Heather Hollandaise
at http://heatherhollandaise.com/2016/06/paleo-biscuits-aip-friendly.html