Red Lobster Cheddar Bay Biscuits - Gluten Free / Grain Free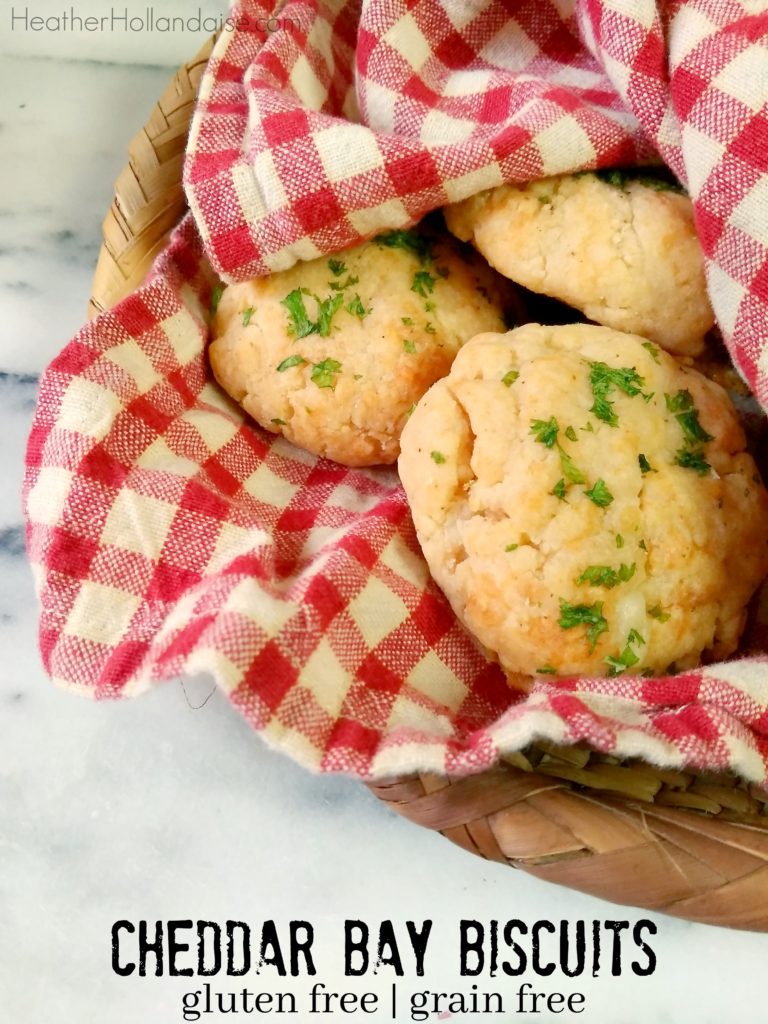 2 C Otto's Cassava Flour
1 TB honey
1 TB baking powder
2 tsp garlic powder
½ tsp sea salt
¼ tsp cayenne pepper
1 C coconut milk (full fat canned)
1 TB white vinegar
½ C butter, unsalted
1 C shredded raw cheddar cheese
3 TB unsalted butter, melted
1 TB fresh parsley, chopped
Preheat oven to 450
In a large bowl, combine flour, baking powder, garlic powder, salt, and pepper.
In a separate bowl, combine coconut milk and vinegar. Mix well.
Whisk in melted butter.
Add mixture to dry ingredients and gently stir until moistened.
Gently fold in cheese.
Scoop heaping spoonfulls of dough and form into balls.
Place on a silpat or parchment lined baking sheet, slightly flattening the dough with your fingers.
Bake for 10 minutes until edges are golden brown.
Combine remaining butter and chopped parsley, and brush over each biscuit. Return to oven for 1 minute.
Remove and serve warm.
Recipe by
Heather Hollandaise
at http://heatherhollandaise.com/2017/02/paleo-cheddar-bay-biscuits.html