Blackened Catfish & Cilantro Lime Garlic Butter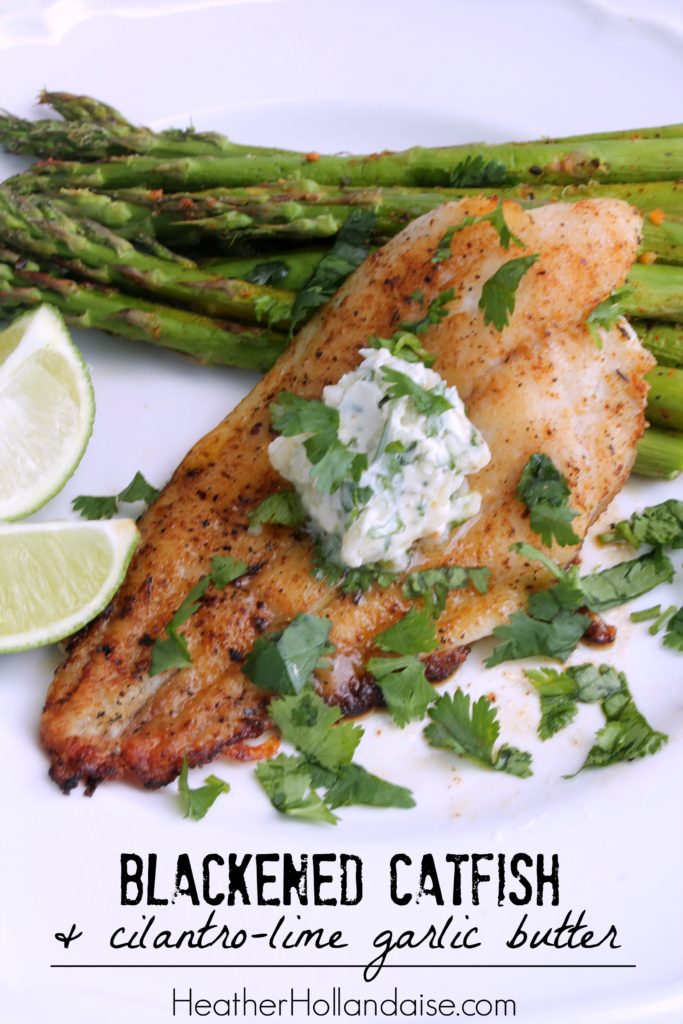 4 catfish filets
1½ TB blackened seasoning
4 TB butter or ghee, softened
2 TB cilantro, minced
1 TB minced garlic
1 lime
1 TB olive oil
Preheat grill to medium-high.
Season catfish evenly on both sides with blackened seasoning.
Brush grill with olive oil (or use a grill mat).
Add filets to the grill and cook 6-7 minutes each side.
Meanwhile, in a small dish, add cilantro, garlic, and juice and zest of 1 lime to butter. Mash together with a fork until combined.
Remove fish from grill and spoon butter over each filet to serve.
Recipe by
Heather Hollandaise
at http://heatherhollandaise.com/2018/05/blackened-catfish-cilantro-lime-garlic-butter.html