Cranberry Pecan Butternut Squash Noodles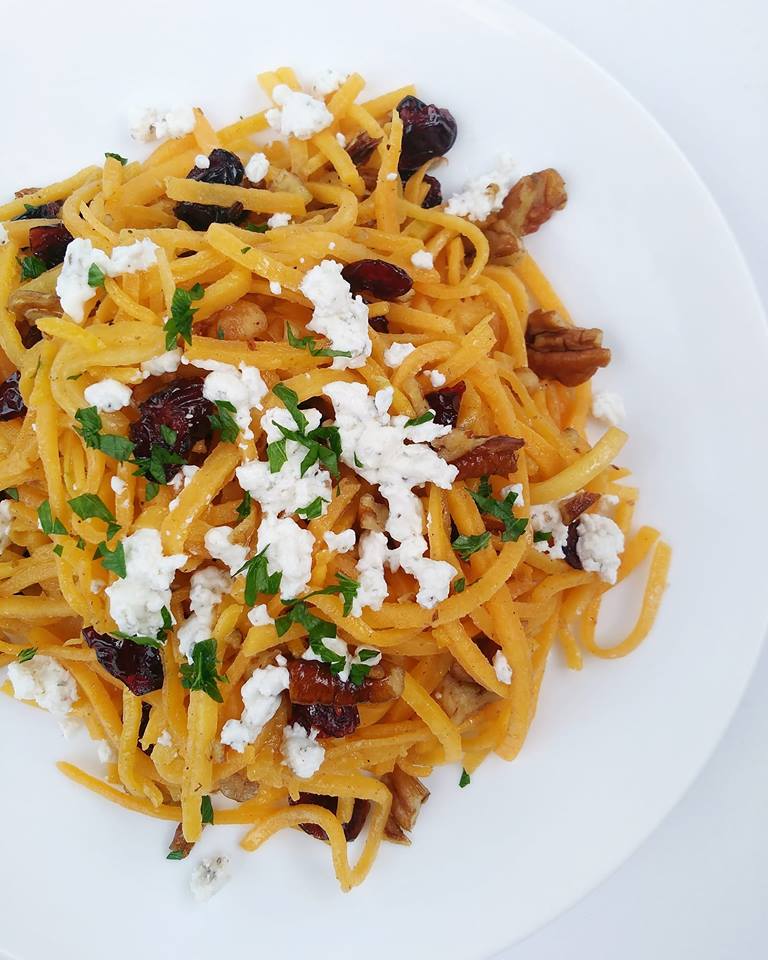 2 TB butter
fresh sage, minced
¼ C chopped Pecans
2 C spiralized butternut squash
¼ C dried cranberries
1 TB goat cheese
Melt butter in large skillet over medium heat.
Add a pinch of sage and cook until fragrant.
Add roughly chopped pecans and spiralized butternut squash to pan. Toss and cook about 3-4 minutes. Careful not to overcook.
Add dried cranberries to pan, and a pinch of salt and pepper, and toss.
Remove from heat.
Top with about 1 TB crumbled goat cheese. Serve warm.
Recipe by
Heather Hollandaise
at http://heatherhollandaise.com/2018/10/cranberry-pecan-butternut-squash-noodles.html