Grain free Cheddar Chive Waffles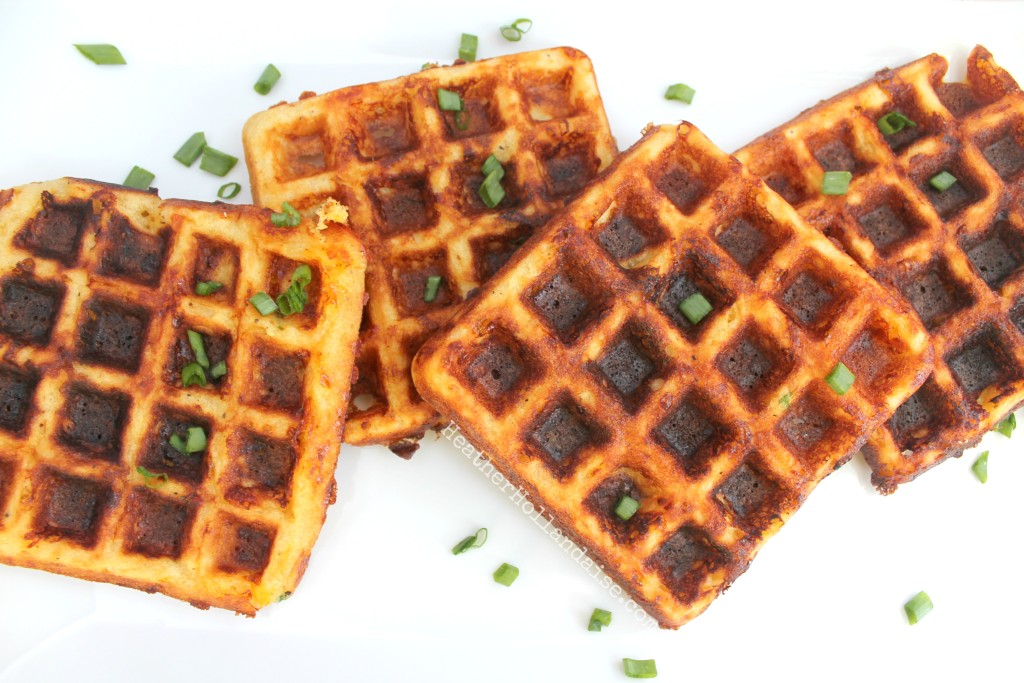 1½ c almond flour
¾ c tapioca flour
1 tsp baking soda
1 tsp onion powder
1 tsp garlic powder
¼ tsp black pepper
½ tsp salt
2-3 TB fresh chives, chopped
1 TB fresh parsley, chopped
1 C cheddar cheese, shredded
½ c coconut or almond milk
2 eggs
½ TB honey
2 TB coconut oil (or butter), melted
1 tsp apple cider vinegar
Preheat waffle iron.
Combine dry ingredients in a mixing bowl and mix well.
Add remaining ingredients and mix until incorporated.
Pour into your waffle iron about ¼ c of batter (depending on the size of your waffle iron) and close.
Cook about 2 minutes, until waffle iron stops steaming, and remove with a fork.
Recipe by
Heather Hollandaise
at http://heatherhollandaise.com/2015/07/grain-free-cheddar-chive-waffles.html