Chicken Apple Sausages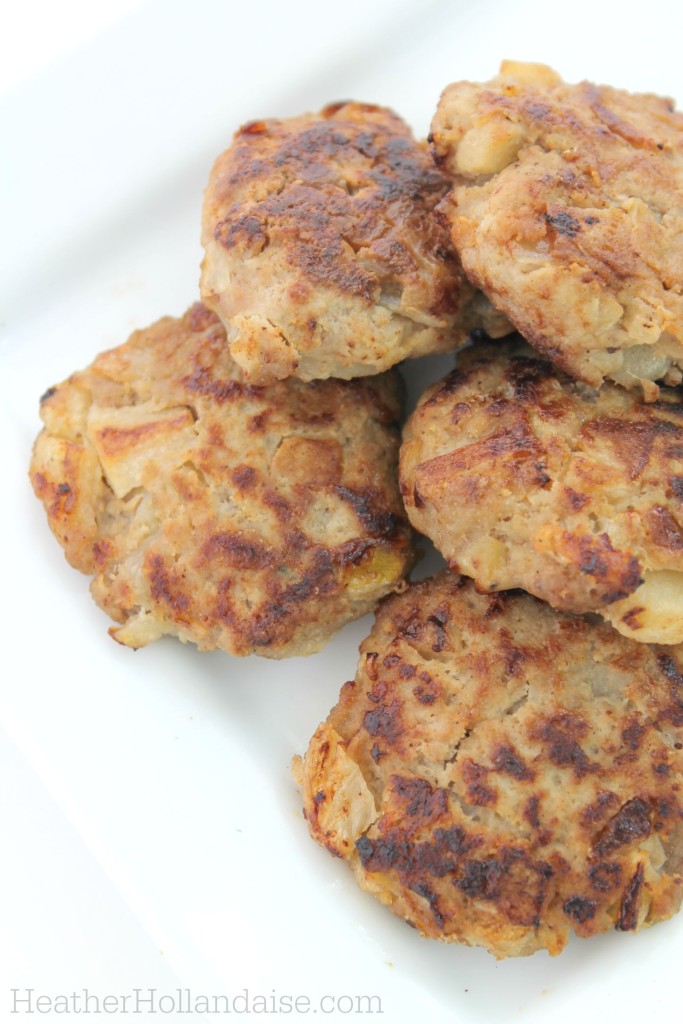 1 lb ground chicken
1 sweet onion, finely chopped
2 granny smith apples, peeled, cored, and finely chopped
1 TB fresh sage, finely chopped
1 TB coconut sugar
¾ tsp salt
½ tsp black pepper
olive or coconut oil for cooking
preheat oven to 350.
Heat oil in a large skillet over medium.
Add onion to skillet and cook a few minutes until the begin to soften.
Add apples and continue to cook another 4-5 minutes until soft.
Add mixture to a mixing bowl with remaining ingredients, and stir to combine.
Scoop out mixture and form into about 20 patties.
In the same skillet, add patties and brown for about 3 minutes each side.
Transfer to a lined baking sheet and cook in the oven for about 8 minutes, until cooked through.