Gluten Free Cheez-it Crackers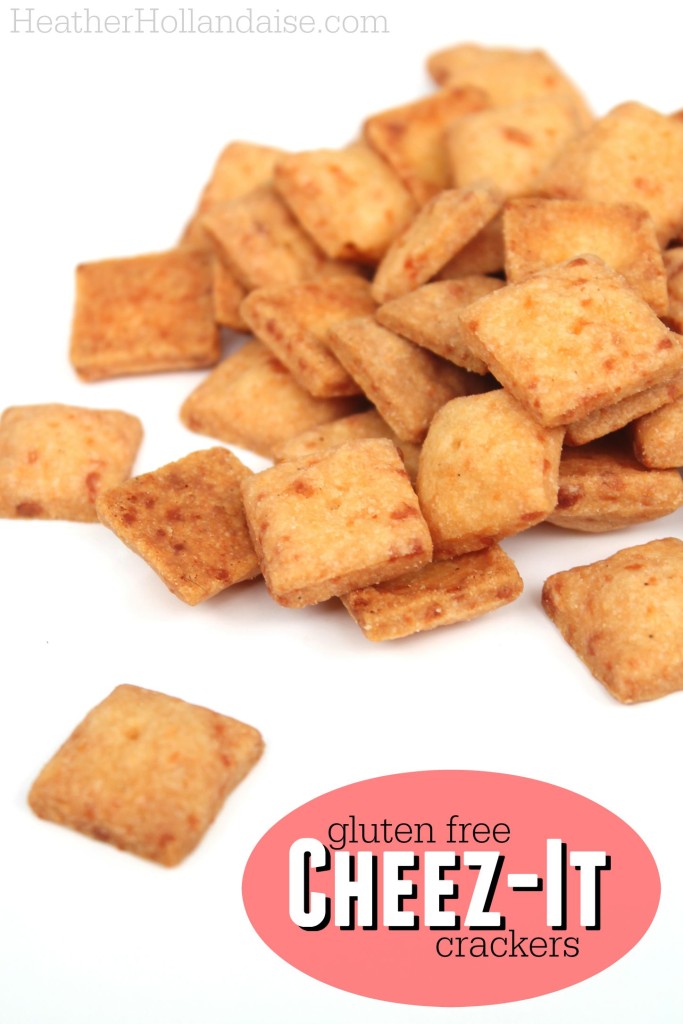 ¾ C gluten free baking flour*
2 C cheddar cheese
3 TB butter, softened
2 TB milk
½ tsp salt
¼ tsp onion powder
Preheat oven to 350.
In a mixing bowl, beat butter and cheese until combined.
In a separate dish, mix together flour, salt, and onion powder and add to cheese mixture.
Add milk and mix well.
Knead dough and separate into two balls. Store one in the refrigerator.
Place dough between two sheets of parchment paper and roll to about ⅛" thick.
Sprinkle with some fresh cracked sea salt, cut into 1" squares, and transfer to parchment or silpat lined baking sheet.
Bake 10-15 minutes, until slightly golden around the edges. Watch carefully to avoid burning.
* I used Bob's Red Mill gluten free wheat free 1 to 1 baking flour.
Recipe by
Heather Hollandaise
at http://heatherhollandaise.com/2015/08/gluten-free-cheez-it-crackers.html