Paleo Peppadew Pesto Stuffed Chicken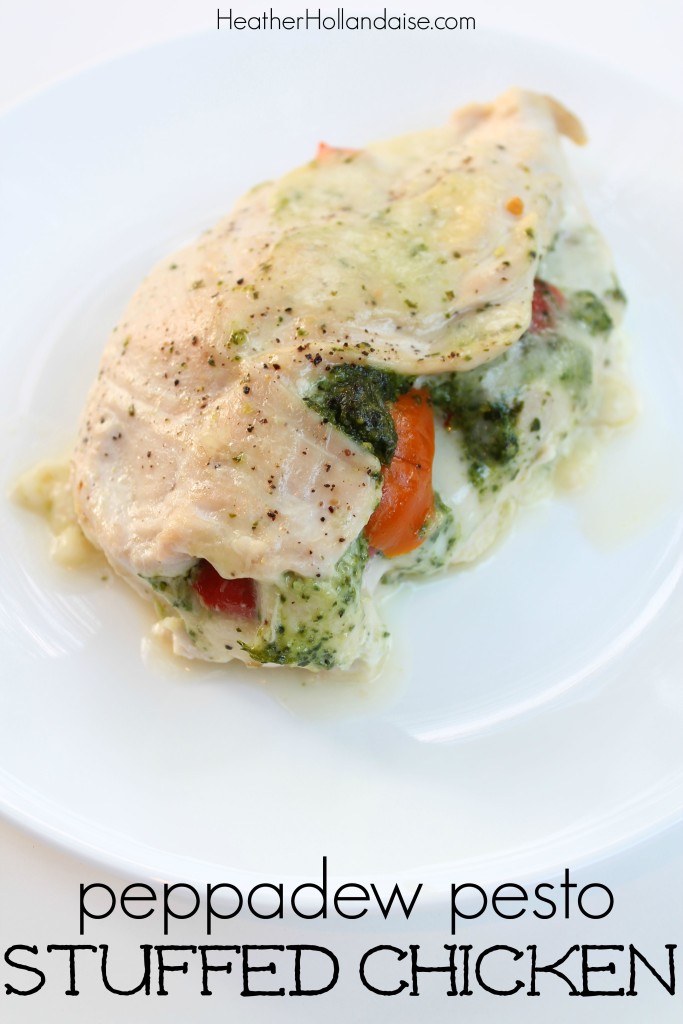 6 chicken breasts
8 oz fresh mozzarella cheese, cut into 6 slices
½ C Pepperoncini Pesto (any pesto will do)
18 peppadew peppers (plus about ¼ C of liquid if desired)
Salt and pepper
Preheat oven to 400.
Slice each chicken breast down the middle, stopping about ¼ of an inch from the other end.
Season lightly with salt and pepper.
Spread the inside of each chicken breast with a heaping TB of pesto.
Stuff each breast with a slice of mozzarella and 3 peppers.
Arrange chicken in a 9x13 baking dish.
Drizzle pickling liquid over chicken and sprinkle on a bit of black pepper.
Bake 25-30 minutes. Ladle juice over chicken halfway through.
Recipe by
Heather Hollandaise
at http://heatherhollandaise.com/2015/09/paleo-peppadew-pesto-stuffed-chicken.html