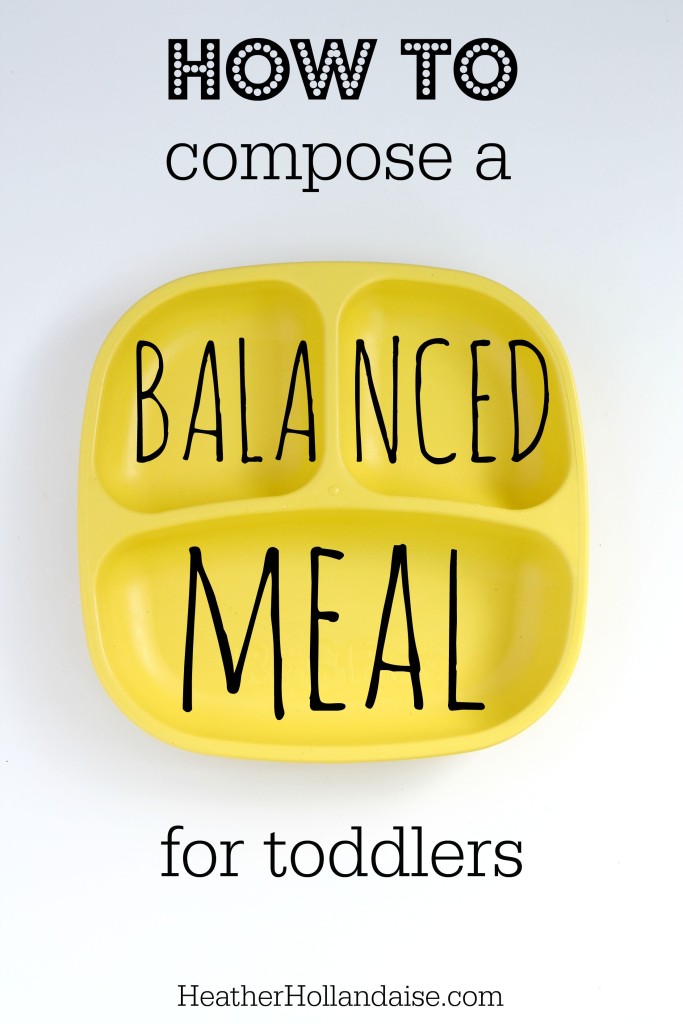 Feeding a toddler can be intimidating. You want to be sure your child eats, so you pull out every trick in the book to make eating more fun and you pray that they will get enough. Unfortunately, this is where many of us fall into the trap of feeding our children overly-processed foods, WAY too much added sugars, and empty calories. So, in order to break this trend of feeding our kids fun junk food, Id like to share my method for planning well balanced, toddler friendly meals that both you and your kids will enjoy. Then stick around for a fun giveaway!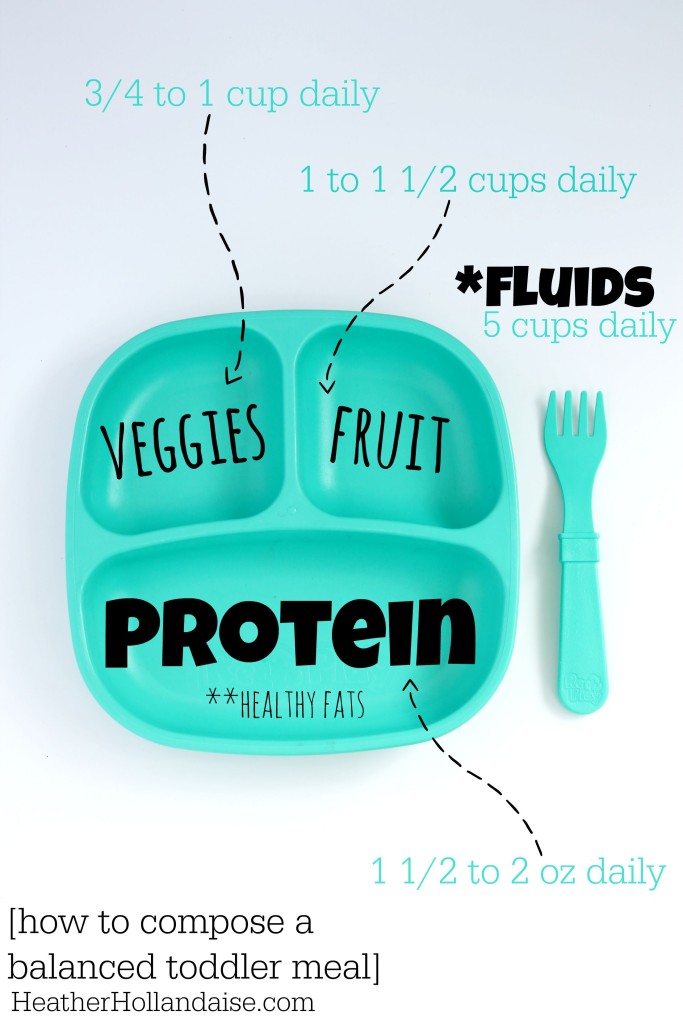 Let's start our plate with a protein. This could be poultry, beef, pork, venison, fish, or beans if our family is ok with legumes. This is the main entree. Aim for 1 1/2 to 2 oz daily.
Next, pick a vegetable or two. Variety is key. I try to limit the starchier veggies like potatoes, sweet potatoes, and other root vegetables, and focus on getting lots of green! They should have 3/4 to 1 cup every day.
For "dessert" around here, I serve fruit. Most kids I know would just eat fruit all day long if the could. Getting the recomended 1 cup a day should be no problemo.
*your little one should get 5 cups of fluids daily. This should be:
Milk – 2 cups.
– Breast is best for at least the first year.
– organic whole milk
– almond milk
– coconut milk
Water – 2 1/2 cups.
Juice – no more than 4 oz of 100% juice. NO ADDED SUGAR.
(I prefer apple cider, which is unfiltered and not from concentrate.)
** Include 2 TB a day of healthy fats. These include:
-olive oil
-avocado oil
– coconut oil
– butter
– Ghee
(These numbers are provided here by the American Academy of Pediatrics, and apply to ages 1 – 3 years.)
If don't do dairy, be sure to offer other calcium-rich foods, such as: Salmon, Figs, Bok Choy, blackstrap molasses, kale, almonds, oranges, turnip greens, collard greens, broccoli, and seaweed.
I like to stick to this simple formula when planning meals. But let me let you in on a little secret. My kids eat what we eat. Number one, I don't have the time to cook two different dishes at every meal. Secondly, the most effective and effortless way to teach your kids healthy eating habits (or anything for that matter) is to lead by example. When they see what you are eating, and even better, enjoying, they will be much more eager to try it for themselves.
I'll give you a peak at what a day of meals for my little ones looks like. Be sure to check back later this week to get the recipes for all the meals you see here!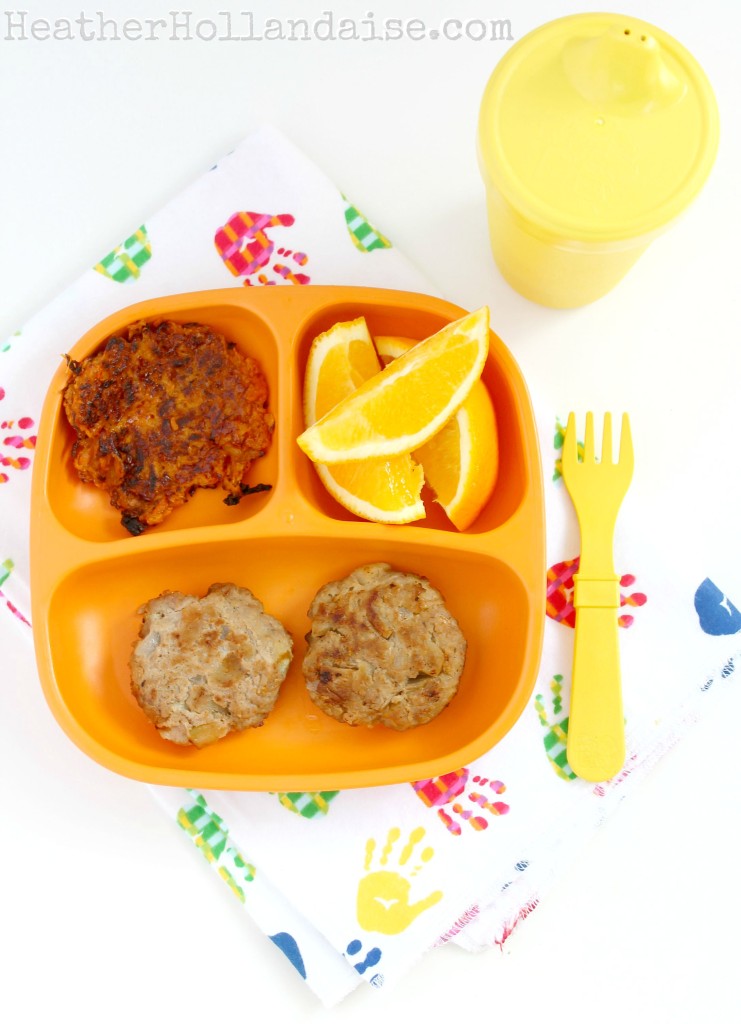 Breakfast:
Homemade Chicken Apple Sausages, Sweet Potato Hashrowns, Orange slices, and 4oz of organic whole milk.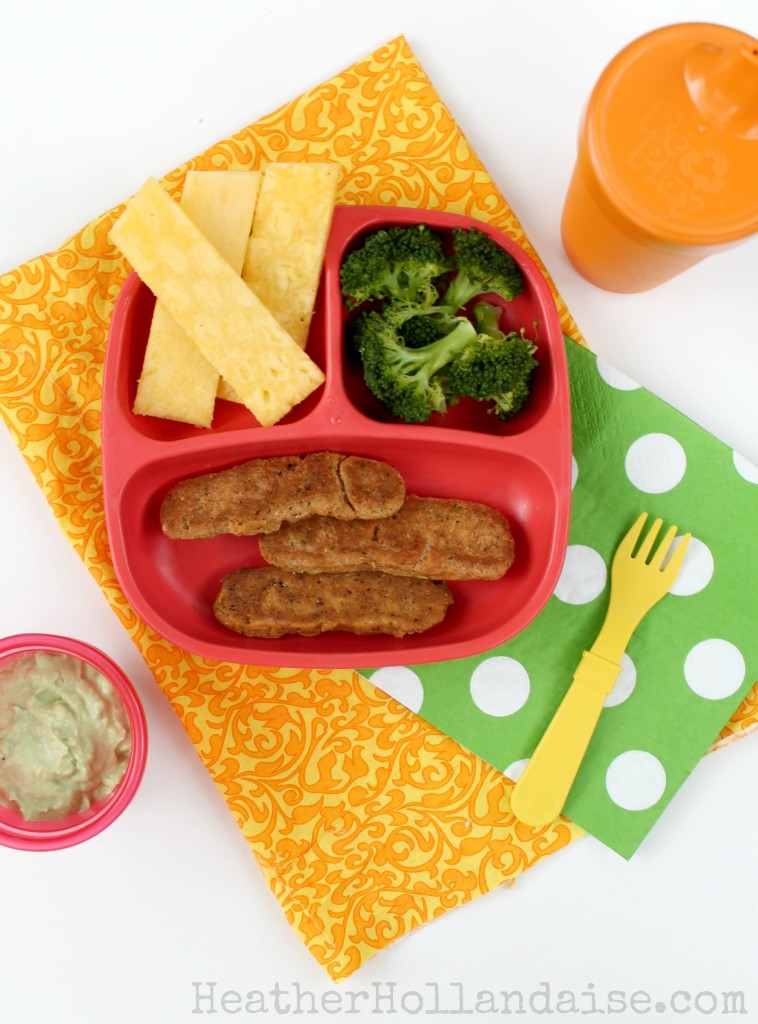 Lunch: Homemade Salmon Fishsticks, guacamole for dipping, steamed broccoli, fresh pineapple, and 4oz organic whole milk.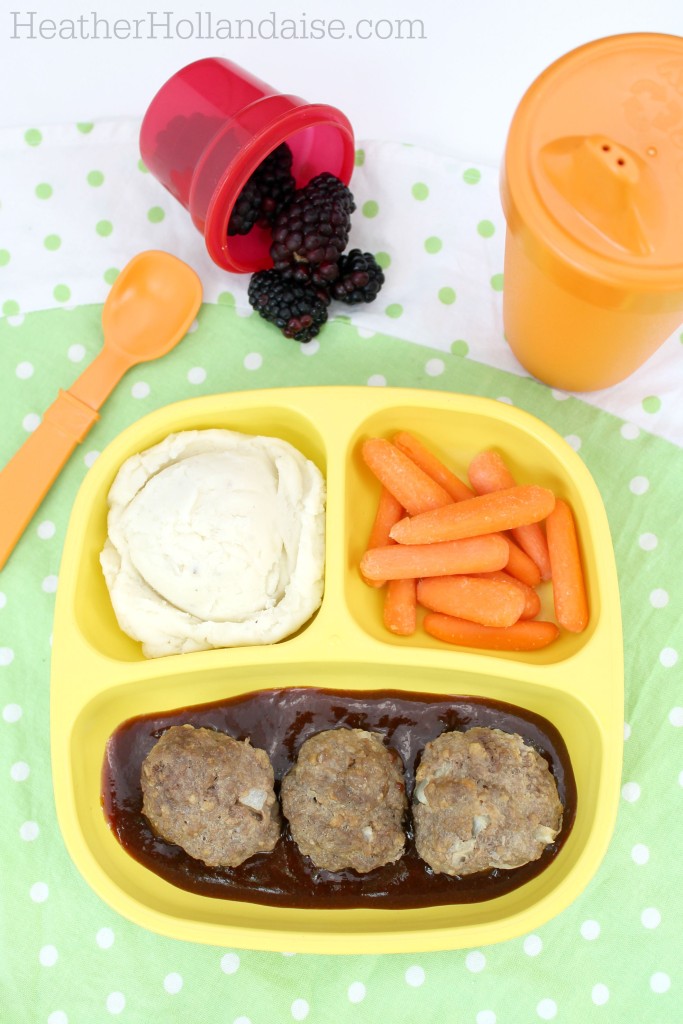 Dinner:
Homemade BBQ Meatballs, mashed potatoes, steamed carrots, blackberries, and 4oz organic whole milk.
(These are all photos of what I serve my soon to be four year old. My one year old would get a little less.)
When introducing solids to our child, the choices you make for them now will have a huge impact on their eating habits throughout their life. So it is important to give them a good start, and to instill in them a love for REAL food.
It is not recommended to introduce solid foods until after 6 months of age. Read HERE about the virgin gut.
When it comes to making mealtime fun, you can see that I don't have to go to extreme measures. One thing I do like to do is serve my meals in these super cute Replay dishes! The colors are so vibrant, and never fade. My three year old loves to pick out her dishes at each meal, mix and match, and color coordinate. I love that they are made from recycled milk cartons, and are BPA, phthalate, and PVC free! Okay okay….I really love to play mix and match too. There are so many color combinations, I can't help myself!
I also love how sturdy and durable the are. The sippy cups are completely spill proof. It doesn't take long for a 12 month old to verify that for you. These have quickly become my favorite set, and have replaced almost all of our other baby dishes. If you haven't tried them, Here is your chance! I have teamed up with Re-play to give away a set in my favorite color to one lucky follower!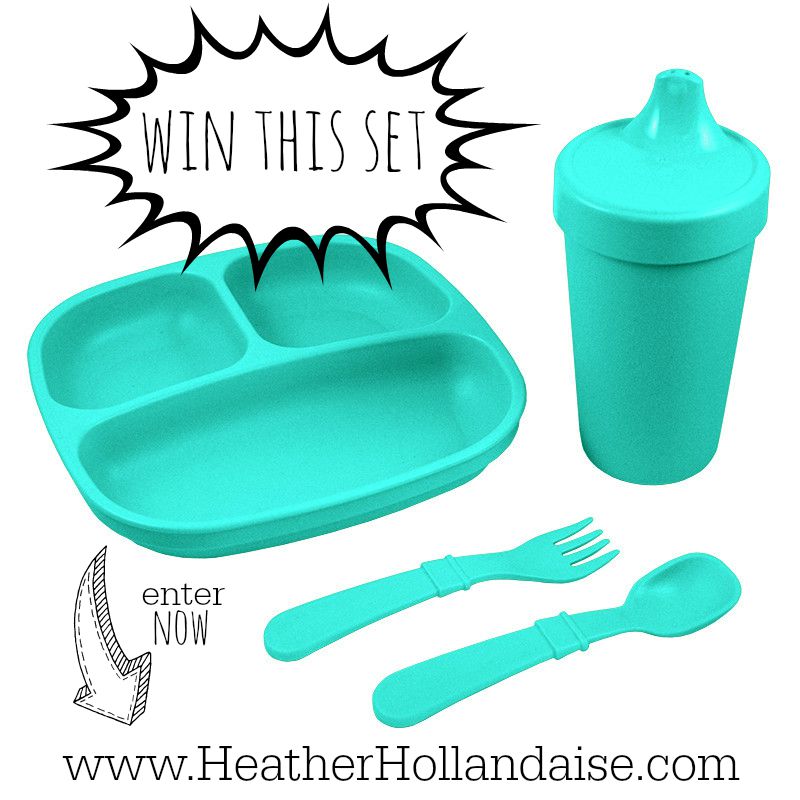 I was not financially compensated for this post. Replay Recyled provided a Replay feeding set for review. All opinions are my own.