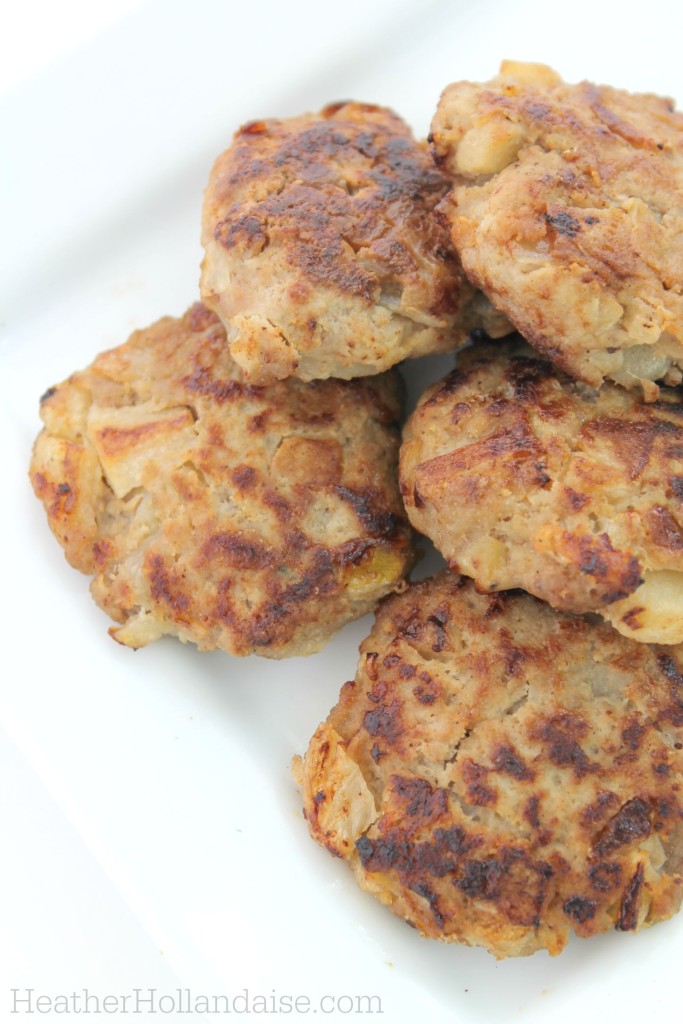 Chicken and Apple has become my favorite flavor combination when it comes to sausages. Quality pre-made sausages can get to be a bit pricey. I get a pack of 10 for my girls every week, which is just enough for them, but I am always tempted to eat them myself. I decided to make some of my own to stash in the freezer so I wouldnt have to steal food from my kids. The turned out fantastic. And the little ones loved them too. It's okay….Ill share.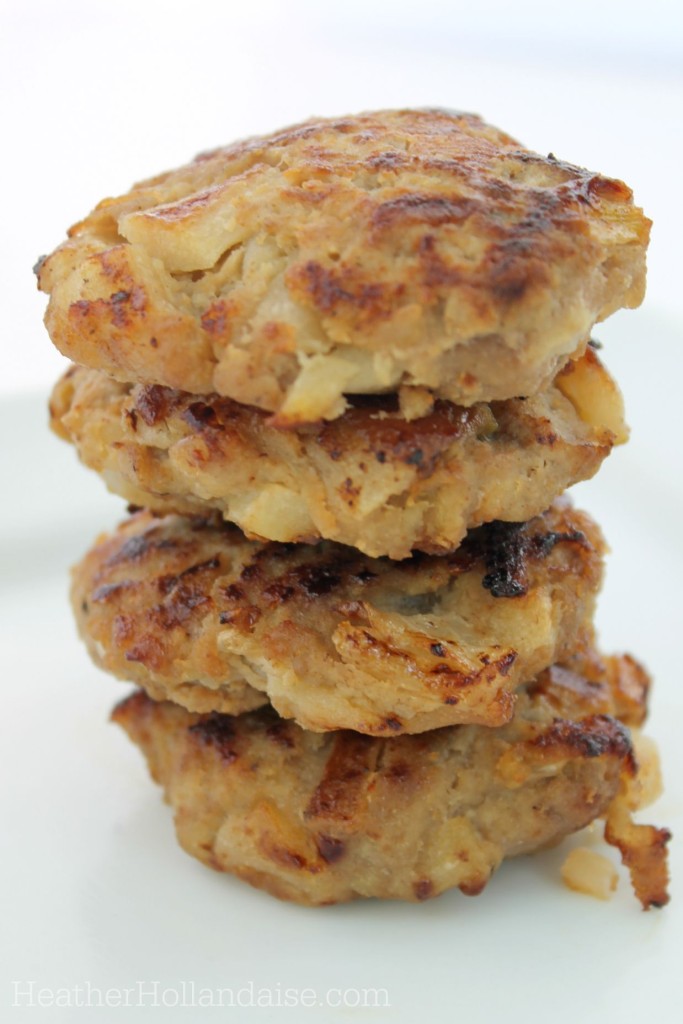 Chicken Apple Sausages
these Chicken Apple Sausages are great for breakfast, lunch, or dinner. The hint of sweetness from the apples perfectly compliments the savory herbs and spices.
Ingredients
1 lb ground chicken
1 sweet onion, finely chopped
2 granny smith apples, peeled, cored, and finely chopped
1 TB fresh sage, finely chopped
1 TB coconut sugar
¾ tsp salt
½ tsp black pepper
olive or coconut oil for cooking
Instructions
preheat oven to 350.
Heat oil in a large skillet over medium.
Add onion to skillet and cook a few minutes until the begin to soften.
Add apples and continue to cook another 4-5 minutes until soft.
Add mixture to a mixing bowl with remaining ingredients, and stir to combine.
Scoop out mixture and form into about 20 patties.
In the same skillet, add patties and brown for about 3 minutes each side.
Transfer to a lined baking sheet and cook in the oven for about 8 minutes, until cooked through.