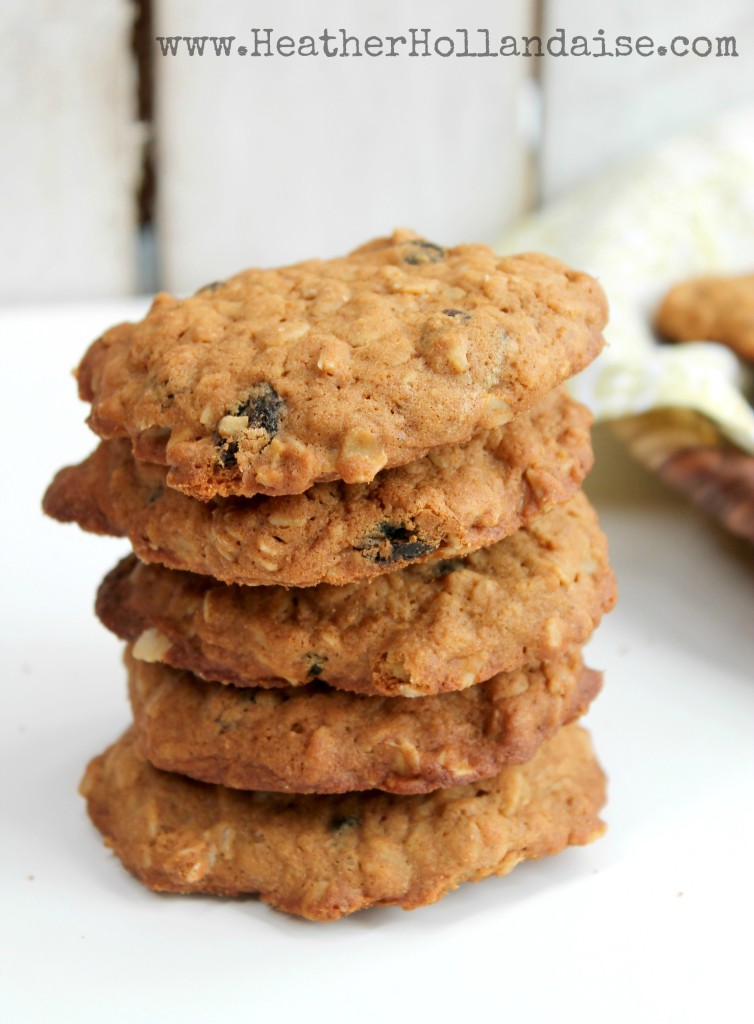 I like to keep something around that house that I can easily grab on the go. After burning out on Larabars within my first week going Paleo, my options were a bit limited. These Oatmeal Raisin cookies are quick and easy, and they are perfect for breakfast on the run, snacking, or dessert! I love a multifunctional health food. This recipe makes 2 dozen, so I can stay stocked up for a couple weeks!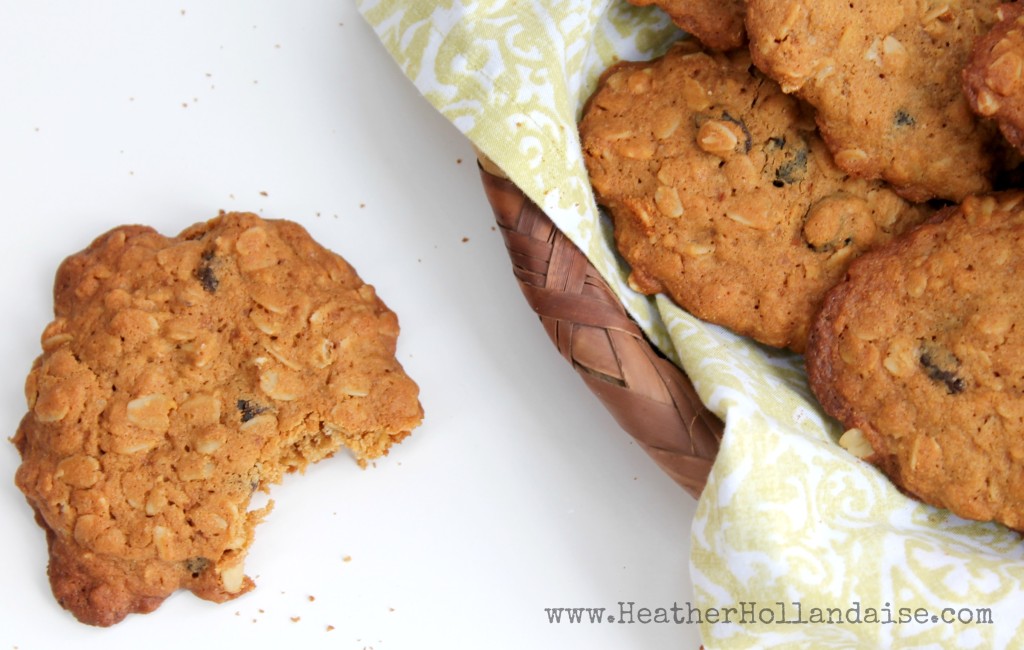 Gluten Free Oatmeal Raisin Cookies
makes 2 dozen
Ingredients:
1 C butter
1 C coconut sugar
1/2 C stevia
2 eggs
1 tsp vanilla
1 1/2 C gluten free baking flour
2 tsp cinnamon
1 tsp baking soda
1/2 tsp salt
3 C gluten free oats
1 C raisins (no sugar added)
Directions:
Preheat oven to 350.
In a large mixing bowl cream butter and sugars until combined.
Add eggs and vanilla and mix well.
In a separate bowl, combine flour, cinnamon, baking soda and salt.
Add to butter mixture and mix well.
Fold in oats and raisins.
Spoon heaving tablespoons of batter onto a parchment or silpat lined baking sheet.
Bake for 10 minutes and remove from oven.
After the cookies are set (just a minute or two) transfer to a wire rack to cool.